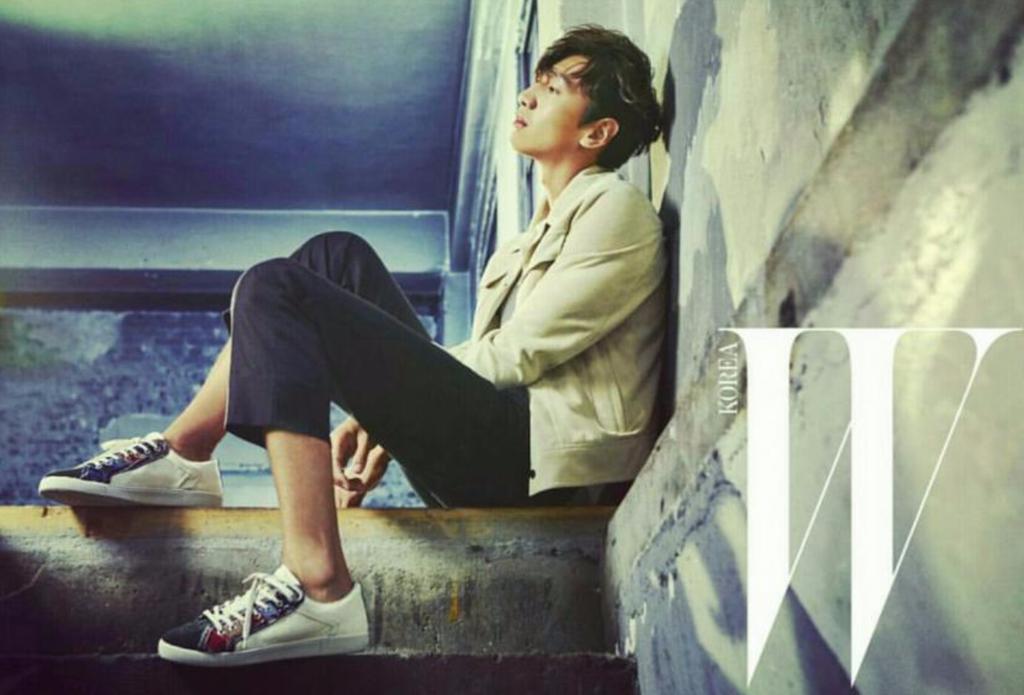 Who is Lee Kwang Soo?
Lee Kwang Soo is a South Korean actor and model, who became famous in 2010 with his performances on the highly popular South Korean variety show 'The Running Man'. Coming from a very wealthy business family, Lee began his career with modeling in 2007, and appeared on screen for the first time in 2008, with the "Here He Comes" sitcom. That was followed by a role in 'High Kick Through the Roof', and like that, his career began. He took bold steps in 2013, playing a negative character in the drama 'Goddess of Fire', for which he received many awards. Another unconventional role arrived in the form of the neo-noir 'Confession' in 2014, and the following year, he walked the red carpet of the prestigious 'Toronto International Film Festival' in 2015 with the film 'Collective Invention'.
Lee Kwang Soo's Net Worth in 2016
Actor Lee Kwang Soo has secured the number one spot for chaebol stars. On the January 25 broadcast of "The List 2016," it revealed eight stars who had been branded as newly awakened chaebols. Lee Kwang Soo rose to first place, surpassing actor Kim Soo Hyun.
The event staff stated, "[Lee Kwang Soo] paying for advertising was around 800,000 won (around $ 666) at the beginning of his career, but after five years it has increased to 200 million won (around $ 166,400) per ad. He is also the star most sought to appear on Chinese variety shows, the cost of appearances on Chinese shows ranged from 50 million won to 100 million won (around $ 41,600 to $ 83,200) and the fee for targeting ads was around 400 million won (about $ 332,900). "
With Lee Kwang Soo in first place as one of the newly-rising chaebol stars, Kim Soo Hyun was in second, Hyeri Girl's Day was third, JYJ's Junsu was in fourth, Jessica was in fifth, rapper Dok2 came sixth, SISTAR Soyar is in seventh position, and Girls' Generation's Taeyeon is in eighth position.
Some people might find it hard to believe, because Lee Kwang-soo is considered quite funny, but despite his light image, he is truly one of the highest paid Korean celebrities abroad.
Lee Kwang Soo's Net Worth in 2017
Due to the popularity of the "Running Man" TV series throughout Asia, Lee became a hallyu star in a very quickly. Nicknamed "Prince of Asia," Lee has more than quadrupled his income, receiving around 1 billion won per advertisement taken from foreign companies.
Coming to 4th place are a number of celebrities, all producing more than 900 million won ($804,117 US dollars) since January, including G-Dragon, Suzy, and Park Bo Gum. If they maintain their speed for the entire calendar year, they can all hope to make more than 3 million dollars in advertising alone.
The 3rd are Lee Kwang Soo, BIG BANG, EXO and SHINee, all of whom have earned 1 billion won ($893,000 US dollars) so far in 2017. But with a music group, revenue is of course shared. And the runners-up were Kim Soo Hyun and Lee Min Ho, both of whom have made 1.5 billion won ($1.34 million US dollars) this year.
And in first place, with revenue of 2 billion won ($1.78 million US dollars) in the first quarter of 2017, are "Descendants of the Sun" stars Song Joong Ki and Song Hye Gyo. The two of them might be able to make 8 million dollars this year just in advertising.