Taeyang's Sexy Tattoos
Dong Young-bae, better known as Taeyang, is a South Korean singer, rapper, dancer, and songwriter, and is also a member of the legendary boy-group Big Bang. After having been trained under YG Entertainment from the age of 12, he debuted with Big Bang in 2006. While the quintet's debut was met with lukewarm a reception, their follow-ups cemented their popularity, and the group became one of the best-selling digital groups of all-time in Asia and one of the best-selling boy-bands in the world.
Following his success with the group, Taeyang also worked on his solo career. Starting in 2008 he released his first EP, Hot. Hot was followed by his first full-length studio album, Solar (2010), and his second studio album, Rise (2014), while its lead single, Eyes, Nose, Lips peaked at number one on the Billboard K-pop Hot 100, giving him his first solo chart-topper. 3 years later, in 2017, Taeyang released his third solo studio album called White Night, while also doing his second world tour.
Taeyang was married to model Min Hyo-rin in 2018, and their wedding became one of the most anticipated wedding in the year.
Taeyang's Tattoos and Their Meanings
Taeyang is known for having the best body in Big Bang. Moreover, he has several tattoos on his body. The most surprising K-pop idol is BIGBANG's leader, G-Dragon; he has 20 tattoos all over his body and they're all very subtle, but still cause a stir whenever they're seen.
Taeyang follows GD, with two large tattoos that show off his faith and religious beliefs; Taeyang is very devoted to his religion and isn't afraid to show what he believes in.
Taeyang is the 2nd member of BIGBANG who proudly sports real tattoos.
However, compared to GD, he's almost inkless, as he only has two known real tattoos so far.
Taeyang's tattoos are really big and flamboyant, where GD's are mostly small and carry details, so it's all about the size and placement when it comes to having a great inked body. It is not a secret that he is a true Christian, and very religious.
In accordance to his faith, in 2012 Taeyang had a large cross tattooed on his side, at the same time that GD got his "Forever young" tattoo on the same spot.
They jokingly call these two tattoos 'couple tattoos', because they had them done at the same time.
The second tattoo that Taeyang proudly wears is the 'Jesus' and 'cross' depiction on the back of his neck, marvelously done by Anil Gupta; this tattoo was Taeyang's 2nd 'couple tattoo' with GD, as Anil Gupta tattooed both of them day after day. The third tattoo is a big cross on his right side of his body, between the rib and his arm.
Taeyang's tattoos are a depiction of his faith and he's very careful about the images spread across his body; the messages here are that he is devoted to faith and has the strongest belief.
Check out his tattoos!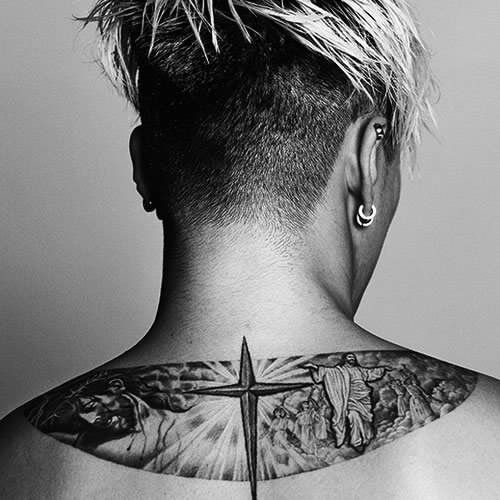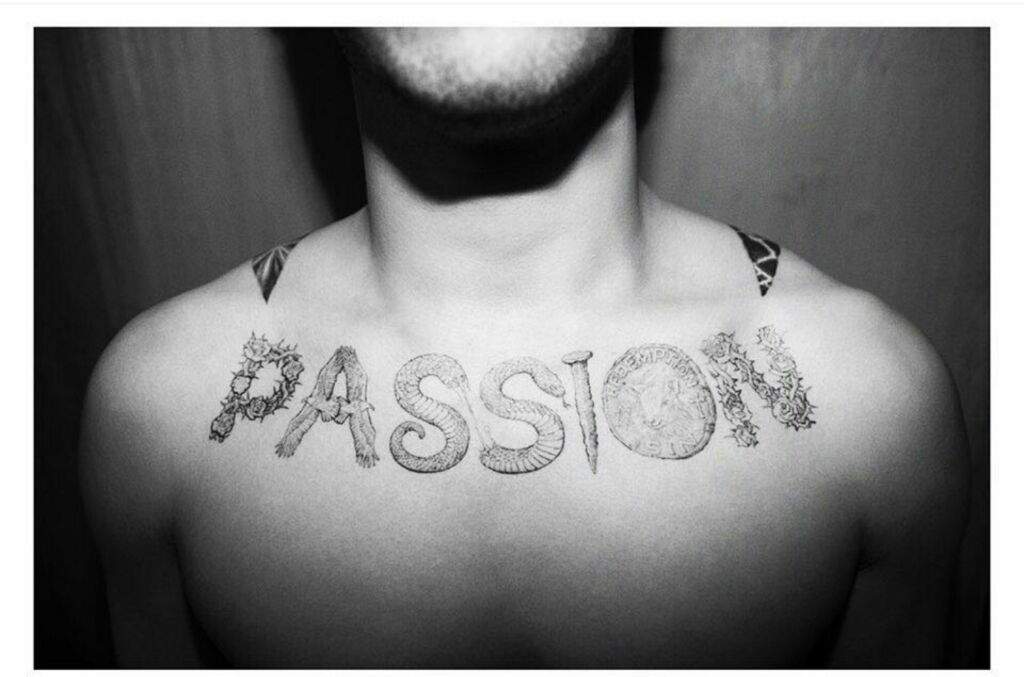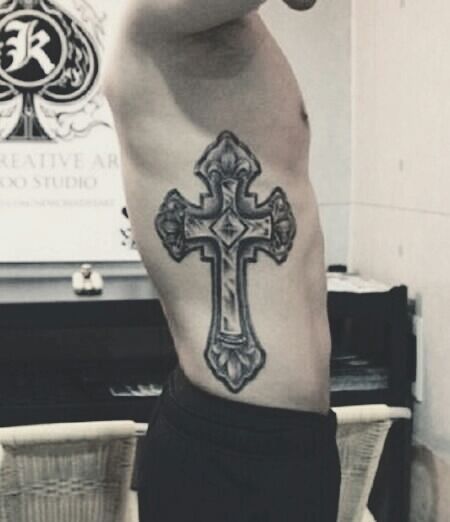 Seungri has joked that G-Dragon was a large influence to Taeyang's collection of tattoos. We don't know how true that may be, but we do know that Taeyang's masterpieces that are exhibited on his body are all of incredibly important meaning and full of detail.
What do you think about his tattoos?
News Update on Taeyang
Currently, Taeyang is serving his military obligation with 3 other Big Bang members, GD, Daesung, and T.O.P. Taeyang began his 21 months of mandatory military service on March 12, 2018, entering the 6th Infantry Division's boot camp in Cheorwon, Gangwon Province as an active duty soldier, and is set to be discharged on December 12, 2019, after completing the requirements. However, one source recently said he will receive a reduction of 31 days, and will be discharged on November 10, 2019, instead.
There's no official statement or announcement from YG entertainment yet, about whether the boys will comeback to the stage after they've all completed their military service. But for VIP, this year is all about anticipating the members release so they can resume their activity.
Meanwhile, since Taeyang is in his service, he can't upload or post anything on his social media, but here are the top posts on his Instagram account. Check them out!
https://www.instagram.com/p/BjwYRlUATPV/
It was his latest post, showing letters from his fans and telling them how joyful and grateful he is!
View this post on Instagram
Cute little Taeyang with his redshirt. He wasn't very different from his appearance now.
His first post with Min Hyo-rin while announcing he their impending marriage. Look how sweet he is!