Kim Il-woo (김일우) is a South Korea veteran actor who was born in Seoul on May 24, 1953. He began his career in the entertainment industry in 1976. He played small roles before he starred in a movie called Lee Jang-ho's Alien Baseball Team 2 in 1988. After that movie, his popularity went up, and he could play in more than 2 movies every year.
Kim passed away on June 13, 2004 because of gastric cancer. He died at age 49.
Kim Il-woo's Profile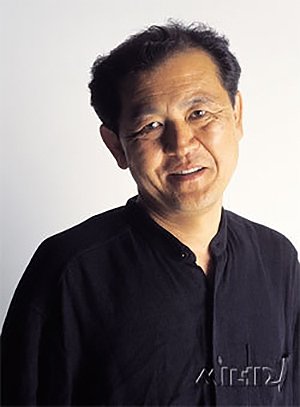 Name : Kim Il-woo (김일우)
Birth date : May 24, 1953
Died : June 13, 2004
Birth place : Seoul, South Korea
Occupation : Actor
Years active : 1976-2004
Education : Seoul Arts University – Theater Department
Star Sign : Gemini
Family : Actress Lee Yong-yi (wife)
List of Kim Il-woo's Dramas
Kim Il-woo starred in 5 dramas. He first appeared in a drama in 1995. His first drama was the KBS2 drama Even if the Wind Blows. Five years later, he played a role on the KBS2 drama Tough Guy's Love. In 2001, he played Yoon Jung-seo in the KBS1 drama This Is Love. A year later, he appeared in the KBS2 drama Bodyguard. In 2004, he acted in the SBS drama Sunlight Pours Down.
| | | | |
| --- | --- | --- | --- |
| Year | Title | Role | Network |
| 1995 | Even if the Wind Blows | | KBS2 |
| 2000 | Tough Guy's Love | | KBS2 |
| 2001 | This Is Love | Yoon Jung-seo | KBS1 |
| 2003 | Bodyguard | | KBS2 |
| 2004 | Sunlight Pours Down | | SBS |
List of Kim Il-woo's Movies
Kim Il-woo has starred in 39 movies. He began to play on the big screen in 1988. His first movie was Lee Jang-ho's Alien Baseball Team 2 in 1998. Five years later in 1993, he appeared in two movies, Two Cops and To the Starry Island. After that, Kim always appeared in at least one movie a year. Even in 1997, he managed to appear in 9 movies, Lament, Holiday in Seoul, Barricade, Push! Push!, Baby Sale, Hallelujah, Blackjack, Sky Doctor, and Destiny.
In 2001, he appeared in the popular movie My Sassy Girl. It was a South Korean romantic comedy film directed by Kwak Jae-yong, starring Jun Ji-hyun and Cha Tae-hyun. The plot is about a male college student, Gyeon-woo (Cha Tae-Hyun), and the Girl (Jun Ji-hyun) who is never named in the movie. Gyeon-woo just cannot seem to catch a romantic break. His prospects are so pathetic that even his mother tries to help, telling him to visit his aunt for two reasons. Firstly, because Gyeon-woo reminds his aunt of her son who drowned recently; secondly, because there is a girl his aunt wants to introduce him to. Gyeon-woo repeatedly puts off going to see his aunt. Kim played as a quintuplets in the movie.
His latest movie was The Crescent Moon in 2005. Kim has finished the filming for the movie before he passed away in 2004.
Year
Title
Role
1988
Lee Jang-ho's Alien Baseball Team 2
1993
Two Cops
To the Starry Island
1994
The Eternal Empire
1995
Who Drives Me Crazy
1996
Seven Reasons Why Beer Is Better Than a Lover
Farewell My Darling
Two Cops 2
The Adventure of Mrs. Park
Erotic X
1997
Lament
Holiday in Seoul
Barricade
Push! Push!
Baby Sale
Hallelujah
Blackjack
Sky Doctor
Destiny
1998
Two Cops 3
Extra
Paradise Lost
First Kiss
1999
The Harmonium in My Memory
A Growing Business
Inner Circle
2000
If
Striker
Bongja
2001
Club Butterfly
Prison World Cup
My Sassy Girl
Volcano High
2002
Make It Big
2003
Mr. Butterfly
2004
Mokpo, Gangster's Paradise
Love, So Divine
2005
The Crescent Moon
Kim Il-woo's Theater Appearances
Kim Il-woo has participated in theater. He graduated from the theater department in Seoul Arts University. Kim appeared in the MBC Apple Flower Fragrance's theater in 1996. A year later, he played in Shinchon Pigeon's theater. In 1998, he played Mokpo's Tear's theater.
| | |
| --- | --- |
| Year | Title |
| 1996 | MBC Apple Flower Fragrance |
| 1997 | Shinchon Pigeon |
| 1998 | Mokpo's Tear |
Kim Il-woo's Nominations and Awards
In his 28 year career as an actor, Kim had been nominated in some categories. He won an award from the 34th Grand Bell Awards because of his outstanding acting skills in a movie called Farewell My Darling.
| | | | | |
| --- | --- | --- | --- | --- |
| Year | Award | Category | Nominated work | Result |
| 1996 | 34th Grand Bell Awards | | Farewell My Darling | Won |
Kim Il-woo Had Been Selected as a Prominent Filmmaker
Kim Il-woo, a movie star who died in June, has been selected as a prominent filmmaker.
At the ceremony of the 42nd Movie Day, which was held at 6:30 pm at the Hyatt Hotel Grand Ballroom in Seoul on March 27, 2010, the film was screened with KIM Min-ho (director), Lee Jung- , Long-term (lighting), and Hong Sung-wook (filming) received the honorary commemorative film.
The award-winning filmmakers were Kim Ki-duk (director), Kang Dae-sung (recording), Kim Gyeongseong (planning), Choi Ji-hee (actor), Jin Jin Mo (scenario), Bang Ki Nam (music), Park Chang Ho (lighting) and Jung Il Man.