"To the world, this is NCT"
Have you heard about NCT?
NCT (Neo Culture Technology) is a group formed by SM Entertainment. NCT has multiple sub-units. As of March 2018, NCT had three sub-units and one big project. The units are NCT U, NCT 127, and NCT Dream. NCT 127 is the main part of NCT. It consists of nine members who do not change, unlike other units. The one big project is NCT 2018, which consists of eighteen people and will promote as NCT throughout this year.
Mark is one of the members of NCT. He got the nickname 'Pro Debut Idol' because he debuted three times in 2016. Once in NCT U as the Maknae and rapper, then in NCT 127, and then as the eldest in NCT Dream. He is currently the only member to be in all sub-units.
Do you want to know more about Mark?
Let's check out his profile.
Official Website: NCT | NCT 127 | NCT Dream
Facebook: https://www.facebook.com/NCT.smtown
Weibo: www.weibo.com/NCTsmtown?is_hkt=1
Twitter: @NCTsmntown
Instagram: @NCT127
Mark's Profile
Stage Name : Mark (마크)
Real name : Mark Lee
Korean Name : Lee Min-hyung (이민형)
Birth date : August 2 1999
Hometown : Vancouver, Canada
Blood Type : A
Height : 174 cm (5'8")
Position : Rapper
Unit : NCT U, NCT 127, NCT Dream, NCT 2018
Family : parents and and an older brother
Education : School of Performing Arts Seoul (Graduate)
Astrolgical Zodiac Sign : Leo
Chinese Zodiac : Rabbit
Mark's Facts
Mark was born in Canada and his nationality is Canadian
He speaks English and Korean fluently
Jaehyun says that sometimes Mark raps in English or Korean in his sleep
NCT members say that Mark's habit is sleep talking
His favorite subjects are Languages, Art, Writing and Physical Education. He doesn't like science
He was cast through the SM Global Audition in Vancouver, British Columbia, Canada in 2012
He was a trainee for 4 years
He graduated from School of Performing Arts Seoul in February 2018
He attended the same classes as ONF's Laun, Gugudan's Mina, and Oh My Girl's Arin
On Cultwo Show, Doyoung said that Mark is his roommate. He also said that he hasn't thought of changing roommates because he feels comfortable with Mark
Netizens said that Mark is the best rapper in SM Entertainment
Mark participated in a rap show program called High School Rapper and he ranked at number 6
He helped to write the lyrics for the song The 7th Sense
He also wrote the lyrics for Mad City, along with Taeyong
EXO Xiumin said that Mark is his favorite junior, and Mark picked him as his favorite senior in SM Entertainment
He appeared on Life Bar with TVXQ's Changmin and EXO's Xiumin. He said he did a drinking rehearsal before he went on that show
He can drink 7 glasses
He prefers rice wine over beer, because he thinks rice wine is sweeter than beer
Mark doesn't like green tea
He doesn't like seafood
He likes to play guitar during his free time
He likes shirts with quotes on them
He gets uncomfortable riding on planes
He likes the smell of deodorant
He says that one of the hardest things he's working on is his confidence
He is the MC on MBC's Music Core, along with Wanna One's Seongwoo and Gugudan's Mina
Originally he was a leader of NCT Dream, but on Weekly Idol he said that NCT Dream doesn't have a leader. Fans speculated that Mark will leave the sub-unit this year due to his age
He wants to visit the United Kingdom, especially England, in the future
Mark's Favorites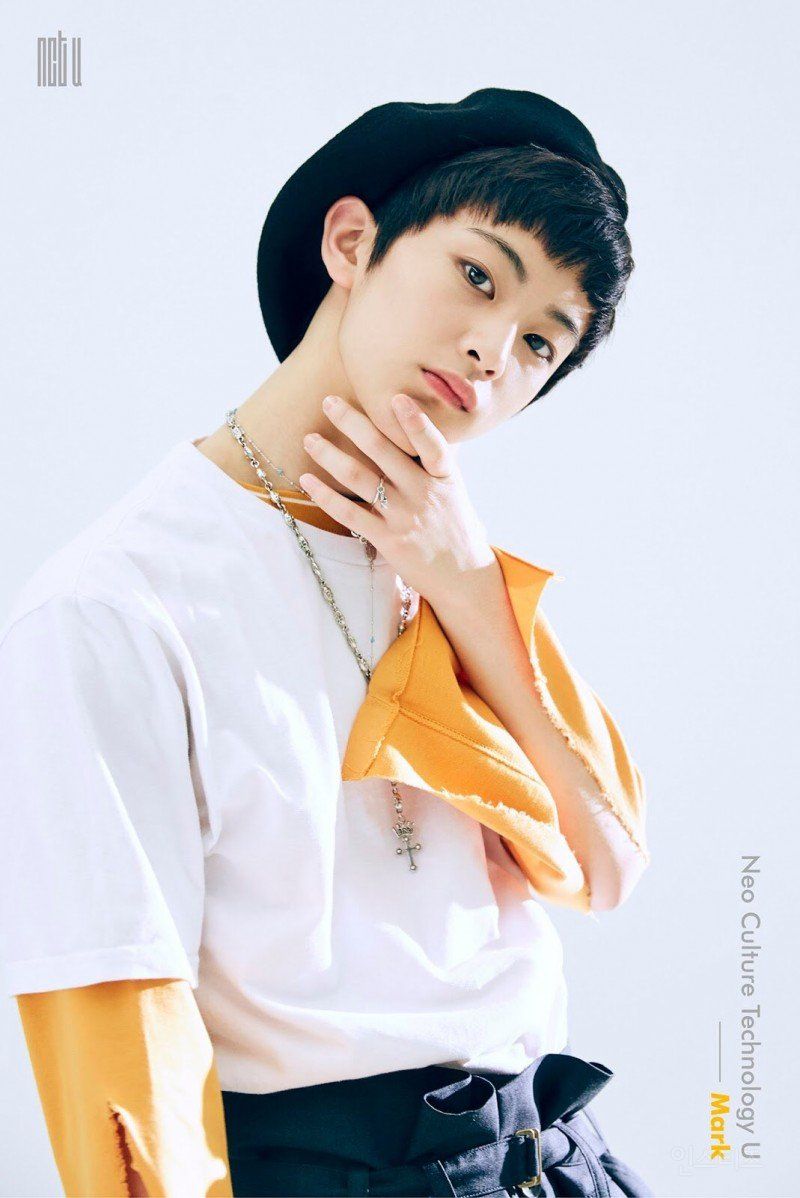 His favorite number is 2
His favorite fashion is casual attire and baseball caps
His favorite accessories are hats
Mark loves Canada because of the weather
His favorite artists are Coldplay and Beyonce
His favorite seniors are SHINee's Minho and EXO's Xiumin
His favorite genres are R&B, rap, groovy and dance
Mark loves watermelon so much. When he got watermelon on Weekly Idol, he looked happy
His favorite foods are bagels, cookies 'n' cream ice cream, ketchup flavored chips, chicken, kimchi, rice, Jajangmyeon, cookies, chips, bread, and chocolate
His favorite drinks are banana milk and coca-cola
He loves midnight, because he gets inspiration to write lyrics at that time
His favorite color is blue
Mark's favorite season is Fall
He likes windy days
His favorite holiday is Christmas
His favorite sports are badminton and ice skating
His favorite movie genre is inspirational movies
Mark's Ideal Type
Just like other idols, relationships and dating are the topics that they avoid because it might upset their fans. Mark rarely talks about girls unless people ask him. He is also really young to talk seriously about dating. But in one interview in 2016 he said he likes a girl who has long, black hair. Are you Mark's ideal type?
Mark on High School Rapper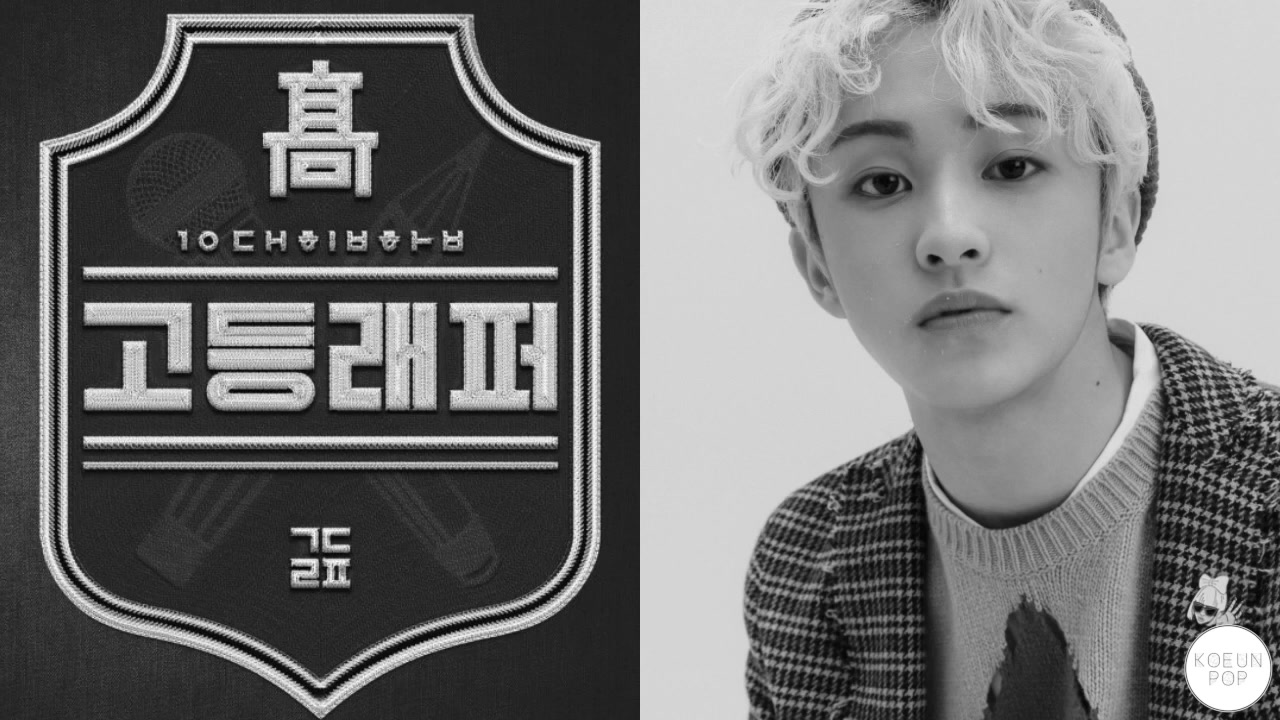 On January 9 2017, Mnet staff revelead that NCT's Mark applied for High School Rapper in Seoul. High School Rapper is a survival hip-hop show. It aired on Mnet. High School Rapper featured the stories of high school rappers as well as showing their high school's culture through the lens of hip hop. The first episode aired on February 1 2017 and it ended on March 31 2017.
Mark got a lot of attention because of his appearance on the show. At first, people underestimated him because he is an idol, but after watching his performance people started to like him. On the first episode he introduced himself as Mark Lee, a student at School of Performing Arts Seoul instead of as NCT's Mark. Mark survived the preliminary round and went on to final round. He is the representative of the Seoul – Gangseo team along with his friend Yang Ho-won.
In Episode 7, Mark won the '1 vs 1 battle' against Bang Jae-min. The result was 57-43. In the final round, he performed with his label-mate Red Velvet Seulgi. They sang a song called Drop. Mark ranked number 6 on this program.