Funny Moments of Lee Kwang-soo in Running Man
Lee Kwang Soo is always supposed to be odd, intimidated and ridiculous. He is the tallest in the group which makes him stand out. He is also the youngest. And an actor who allows himself to take on different personas.
However, no one expected him to build a character that was so strong on Running Man. The show was truly unimaginable without him. Yoo Jae Suk often says that the god of variation supports him and with his luck one might really believe this.
Below are some moments where Lee Kwang Soo seems to have bad luck. Even when he doesn't actively create funny or silly moments, things just happen to him that are so ridiculous, funny, absurd and totally crazy that PD can't help but give him screen time.
Let's look at the top 10 moments where the variety gods clearly loved Running Man's maknae. The moments are not listed according to a specific order.
Ep. 1 – It starts to rain on Lee Kwang Soo
The fate of Lee Kwang Soo in Running Man had been decided as soon as he had opened his mouth in the show. In Episode 1, when Yoo Jae Suk introduces each member and gives them the floor to greet the audience, the rain starts getting heavier. When Lee Kwang Soo's turn to speak came, it was raining like crazy. Other members began searching for umbrellas, asking production people to stop shooting until the rain stopped and just laughed at the absurdity of the situation. Yoo Jae Suk had no choice but to take care of the other members and ignore Lee Kwang Soo. Lee Kwang Soo began to realize that no one was listening to him and asked the members to pay attention to him. But of course nothing happened. Just like that, variation gods introduced Lee Kwang Soo to the world.
2. Ep. 143 – Of course he chooses raw eggs
In episode 143, members were given a dozen eggs and only a few were raw. Each member must take a turn and break the eggs with their foreheads. Of course, anyone who gets raw eggs will lose and finally look ridiculous. And that someone is naturally Lee Kwang Soo. Although everyone has a premonition that he will get raw eggs, no one expects him to get it twice. Oh, but don't expect anything less from the variety gods.
Ep. 214 – Even the ball hates him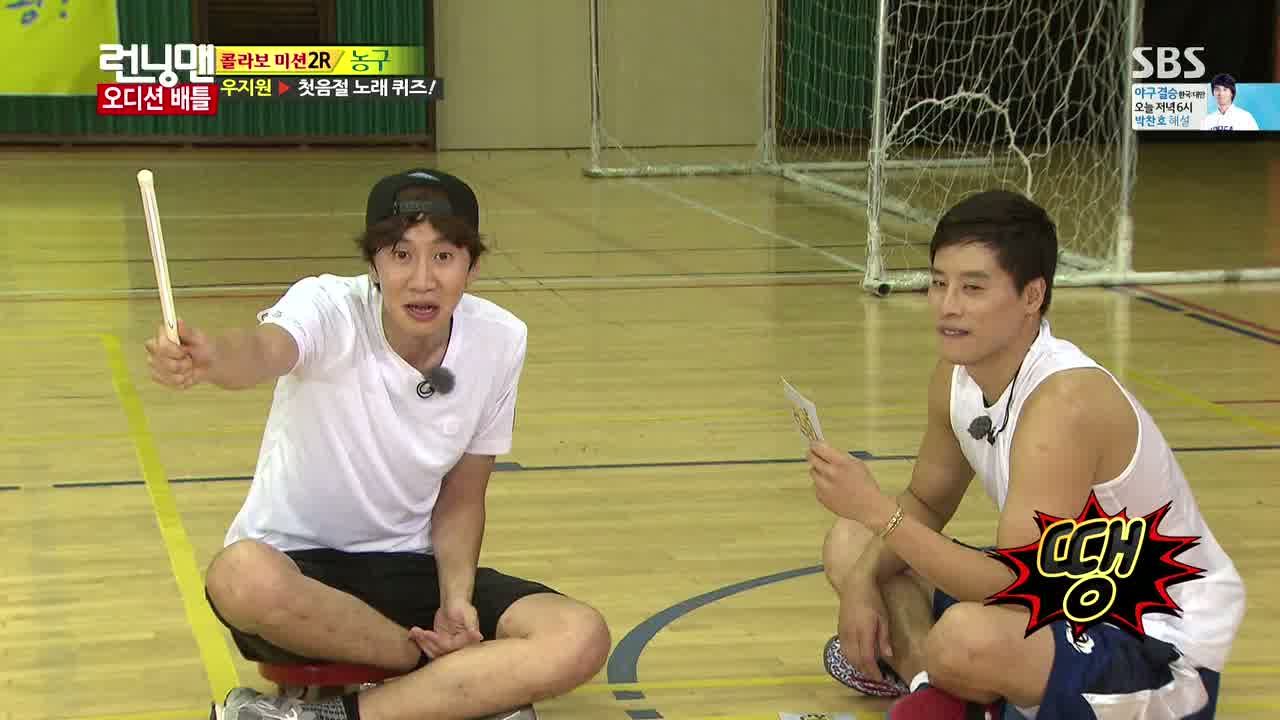 With Rain as a guest, there is a good chance that the screen time of the members will be limited but the gods of variation will not let that happen. Lee Kwang Soo must have at least one instance of bad luck per episode. During the RM style handball match, Rain's team tried to get the ball out of the net. When the guests kicked the ball, you can guess, it hit Lee Kwang Soo.