Who is Lee So-yeon?
Lee So-yeon (born April 16, 1982) is a South Korean actress. She is best known for her roles in the films Untold Scandal (2003), Feathers in the Wind (2004), and the television series Spring Waltz (2006), Temptation of an Angel (2009), and Dong Yi (2010).
Lee So-yeon's Profile
Name: Lee So-yeon
Hangul: 이소연
Birthdate: April 16, 1982
Birthplace: South Korea
Height: 169cm
Lee So-yeon's Filmography
Movies
Bravo My Life | (2007) – Kim Yoo-ri
Highway Star | Bokmyeon Dalho (2007) – Cha Seo-yeon
One Shining Day | Nunbushin haru (2006)
Feathers in the Wind | Git (2004) – So-yeon
1.3.6 (2004)
Untold Scandal | Scandal – Joseon namnyeo sangyeoljisa (2003) – So-ok
Unborn But Forgotten | Hayanbang (2002)
Drama Series
A Korean Odyssey | Hwayuki (tvN / 2017-2018) – mysterious bookseller (ep.9-10)
Man Who Dies to Live | Jookeoya Saneun Namja (MBC / 2017) – Lee Ji-Young B
Beautiful You | Areumdawoon Dangsin (MBC / 2015-2016) – Cha Seo-Kyung
12 Years Promise | Dalrae Dwaen, Jangkook: 12nyeonmanui Jaehwe (JTBC / 2014) – Jang Dal-Rae (Jang Kook)
Ruby Ring | Roobibanji (KBS2 / 2013-2014) – Jung Roo-Bi
The Birth of a Family | Kajogui Tansaeng (SBS / 2012-2013) – Lee Soo-Jung
Dr. Jin | Dakteo Jin (MBC / 2012) – Choon-Hong
My Love By My Side | Nae Sarang Nae Gyeote (SBS / 2011) – Do Mi-Sol
Dong Yi (MBC / 2010) – Jang Hee-Bin
Temptation of an Angel | Cheonsaui Yuhok (SBS / 2009)
All About My Family | Nae Insaengui Hwangkeumgi (MBC / 2008)
WANTED : Son-In-Law | Woorijibye Oae Wassni (SBS / 2008)
Spring Waltz | Bomui Walcheu (KBS2 / 2006) – Song Lee-Na
Let's Get Married | Kyeolhunhapshida (MBC / 2005)
Super Rookie | Shin-yip-sa-won (MBC / 2005) – Suh Hyun-Ah
Spring Days | Bom-nal (SBS / 2005) – Kim Kyeong-A
Awards
Excellent Actress (daily drama) ("Ruby Ring") – 2013 KBS Drama Awards – December 31, 2013
Lee So-yeon's Career and Relationship
Lee So-yeon first attracted people's attention in the time period film Untold Scandal, then she played in the 2003 Korean adaptation of Les Liaisons. Since then she has played as a villain in several television dramas, namely Super Rookie, Spring Waltz, Temptation of Angels, and in her most famous drama, Dong Yi. Lee was finally given her first lead role in the romantic comedy Why Did You Come to Our Home?, then followed by My Life's Golden Age and My Love By My Side. In 2012 she returned to drama in Dr. Jin, followed by contemporary daily dramas The Birth of a Family and Ruby Ring.
She also participated in some films, such as Feathers in the Wind. Her role in that film was reviewed as good by audiences and movie critics, and it was said that her character was memorable.
From September 2013 to March 2014, Lee appeared in the fourth season of reality show/variety show We Got Married, where celebrities were paired together as fake brides. Her partner was pianist Yoon Han. She returned to acting in the cable drama 12 Years Promise in 2014.
She was had married an IT entrepreneur in 2015 four months after having met him, but sadly in May 2018, she divorced with her husband. Since she married, she almost never appeared in any dramas and TV shows. Her last appearance in her acting career was a cameo in A Korean Odyssey (2017).
Lee So-yeon's Plastic Surgery
Some of Lee So-yeon's fans said that Lee So-yeon's face looked a bit different when she was on Untold Scandal in 2003 and now. However, there is not enough evidence whether she had gotten plastic surgery. Here, we will post some of Lee So-yeon's photos in the past.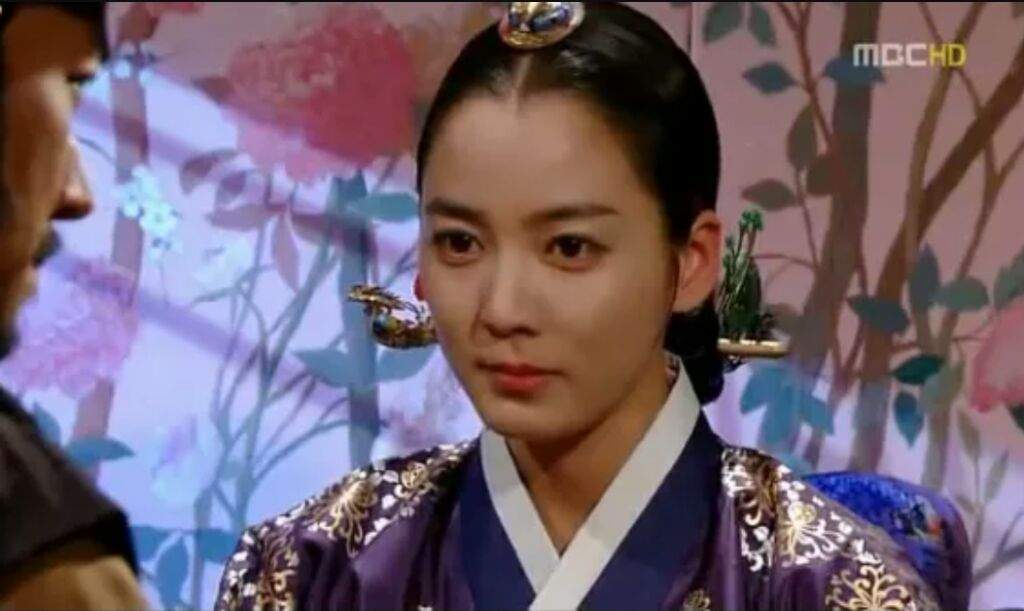 Now, we will post Lee So-yeon's latest photo. Have you noticed any difference? Do you think she was doing plastic surgery or not?