Kim Young-ran is a South Korea actress who was born in August 1956. She dropped out of Konkuk University to pursue her dream as an actress. She began her career in 1974 by playing a role in a movie called Bridge of Death. In 1978, she began to appear in dramas. She played the role of Ok-nyeo on the MBC drama called Ok-nyeo. She started getting recognition from the public. Her career was really big in the late 70s and 80s. She appeared in many dramas and movies at that time.
Kim Young-ran's Profile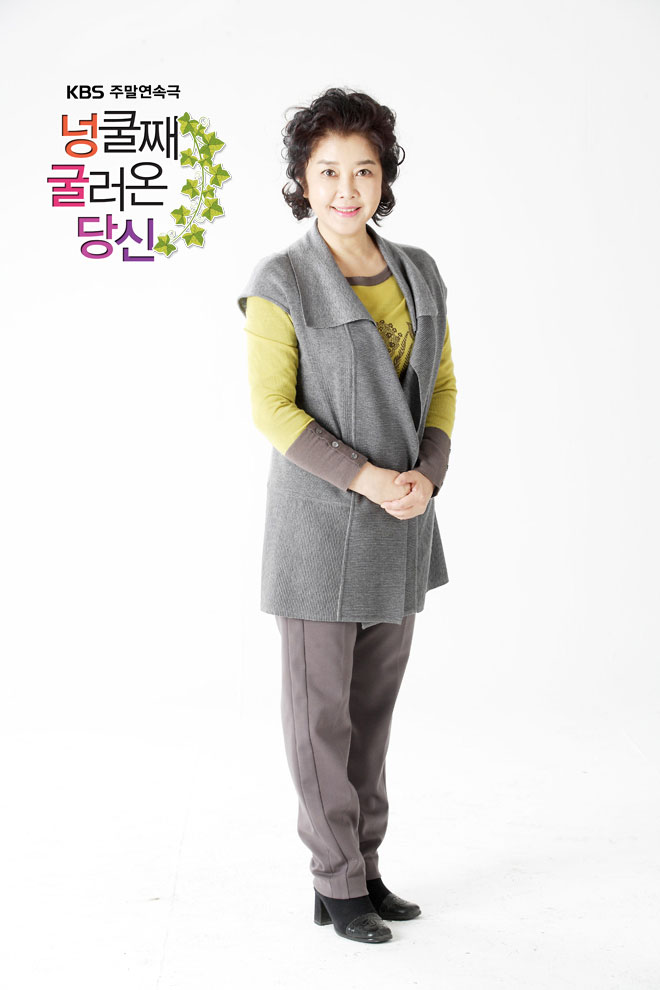 Name : Kim Young-ran (김영란)
Birth Date : August 19, 1956
Birth Place : Seoul, South Korea
Occupation : Actress
Agency : PK Entertainment
List of Kim Young-ran's Dramas
Kim Young-ran has starred in 78 dramas since her debut in 1974. Her first role was as Ok-nyeo in a drama called Ok-nyeo in 1978. She was the female lead of the drama. In the same year, she appeared in other MBC Dramas, Yeon-ji and Smile. Ever since her debut, she kept working on dramas continuously. She was at her peak career in late 70s and 80s.
Her latest drama was The Love is Coming in 2016. She was acting as Yang Bok-soon. It is a family drama about a single mother who was hurt by love. She continues striving for little bits of happiness while realizing how precious family is.
Here is the list of Kim Young-ran's dramas. Let's check this out.
Year
Title
Role
Network
1978
Ok-nyeo
Ok-nyeo
MBC
Yeon-ji
Yeon-ji
MBC
Smile
MBC
1979
Anguk-dong Lady
Lady Hyegyeong
MBC
White Dandelion
MBC
1980
Country Diaries
Second daughter Young-sook
MBC
1981
Sae-ah
MBC
Mischievous Milady
Jeong Nan-jeong
MBC
Angry Eyes
MBC
1983
The Tale of Attendant Bae
Ae-rang
MBC
500 Years of Joseon:
The King of Chudong Palace
Queen Wongyeong
MBC
1984
Diary of a Devoted Wife
MBC
1985
500 Years of Joseon: The Wind Orchid
Jeong Nan-jeong
MBC
1986
Winter Flower
MBC
1987
The Last Witness
Son Ji-hye
MBC
1988
Sand Castle
MBC
1989
Winter Mist
Hye-ryun
MBC
Your Toast
MBC
1990
500 Years of Joseon: Daewongun
Cho-wol, lover of
Heungseon Daewongun
MBC
1991
Do You Know Eun Ha-su
Yoon Ji-sun
SBS
1993
Love That Can't Be Stopped
Young-ok
KBS2
1994
Han Myung-hoi
Dowager Queen Insu
KBS2
1995
Good Man, Good Woman
KBS2
Always Blue Hearts
Byung-hee's mother
EBS
1996
Tears of the Dragon
Queen Sindeok
KBS1
Landscaping with My Wife
KBS2
Eun Ha-su
Sung-ja
KBS1
Helpless Mom
SBS
Under Seoul's Sky
Woo Myung-sook
MBC
1997
Yesterday
Hong Kyung-ae
MBC
Passionate Love
KBS2
1998
As We Live Our Lives
KBS2
1999
Roses and Bean Sprouts
Kang Soo-ok
MBC
Into the Sunlight
Han Eun-ok
MBC
2000
Look Back in Anger
Shin Jung-hee's mother
KBS2
Tough Guy's Love
Moon Sung-ja
KBS2
TV Novel: Dandelion
KBS1
Novel: Admonitions on Governing the People
Queen Jeongsun
KBS2
The Golden Era
MBC
2001
Ladies of the Palace
Jeong Nan-jeong's mother
SBS
My Heart's Jewelry Box
Park Eun-shil
MBC
Four Sisters
Yeo-jin, Dr. Jung's wife
MBC
2002
Sweet Home
Young-shil
MBC
Orange
Kim Young-ran
SBS
Ice Flower
Choi Do-ran
SBS
Jang Hui-bin
Princess Sukan
KBS2
2003
The Bean Chaff of My Life
Gu Sook-hee
MBC
Swan Lake
Heo Young-ae
MBC
1% of Anything
Jung Mi-jung
MBC
Pretty Woman
Hong Hyang-sook
MBC
2004
Beautiful Temptation
Kang Min-woo's mother
KBS2
Island Village Teacher
Jang Jae-doo's mother
SBS
Save the Last Dance for Me
Ms. Park
SBS
2005
5th Republic
Rhee Soon-ja
MBC
Autumn Shower
Kang Hyung-sook
MBC
Dear Heaven
Bong Eun-ji
SBS
2006
A Woman's Choice
Ji Sun-young
KBS2
2007
Moon Hee
Bang Sook-hee
MBC
2008
Aster
Jung Soo-hee
MBC
White Lies
Joo Ae-sook
MBC
2009
Queen of Housewives
Chun Ji-ae's mother
MBC
Two Wives
Oh Dal-ja
SBS
2010
Pink Lipstick
Jung Hae-shil
MBC
Three Sisters
Madam Tu
SBS
Life Is Beautiful
Kyung-soo's mother
SBS
2011
Drama Special "Hair Show"
Jin Kang-hye
KBS2
Pit-a-pat, My Love
Im Jin-sook
KBS2
2012
My Husband Got a Family
Han Man-hee
KBS2
Yellow Boots
Han Kyung-sook
tvN
The Sons
Mrs. Jung
MBC
It Was Love
Kim Myung-ja
MBC
2013
Crazy Love
Go Yoo-jung
tvN
Princess Aurora
Lee Anna
MBC
Who Are You?
Park Eung-joon's mother
(guest, episodes 3-4)
tvN
Hold My Hand
Kang Ae-soon
MBC
2014
12 Years Promise
Yeo Sam-sook
jTBC
Apgujeong Midnight Sun
Oh Dal-ran
MBC
2016
The Love is Coming
Yang Bok-soon
SBS