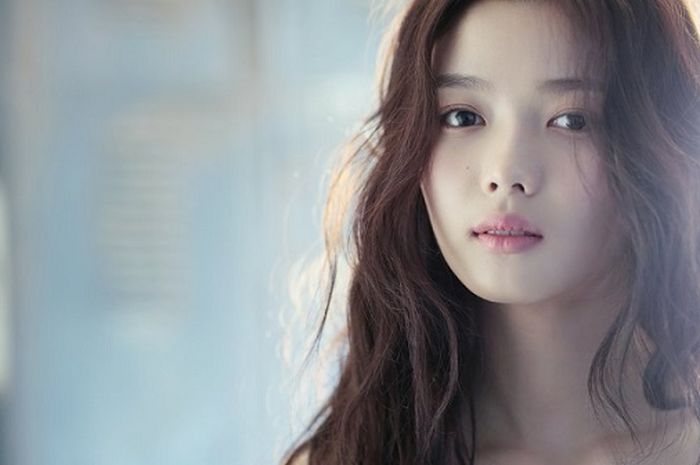 Kim Yoo-jung's Extreme Weight Loss
The K-pop entertainment world is not only known for its work but also for its attractive idols, especially the women. Many female idols go on strict diets to achieve a beautiful and ideal body, which is what Kim Yoo-jung did. Kim Yoo-jung has been in the entertainment industry since childhood. Her acting skills are not inferior to other professional actresses.
However, some netizens actually feel concerned about her current body condition after seeing her most recent pictures. They assume that Kim Yoo-jung's reduced weight can drastically affect her body's health.
Even when she was only seventeen, netizens noticed that the actress seemed to have undergone a large diet and looked much thinner than in the past. Some netizens praised the young star for her appearance and ability to maintain her beauty despite losing a lot of weight. However, other netizens expressed their concern for Kim Yoo-jung, noting that she looked beautiful when she was a little chubbier and added that drastic weight loss can be dangerous to her health.
Previously Kim Yoo-jung was known as one of the brightest little stars with an adorable appearance. After becoming a teenager, Kim Yoo-jung seems to be paying attention to her image.
Kim Yoo-jung Was a Big Eater
On an episode of KBS 2TV's variety program Happy Together that was specifically for Korea's great entertainment tastes, Kim Yoo Jung claimed that she was a big eater. She said, "Other people usually eat small portions and often, but I eat a lot for each meal," and "What other people call a meal party, that's what I do every meal."
Kim Yoo-jung revealed, "Every time my mother drinks a few eggs, I eat 10 to 20 at a time. Every time we have a box of tangerines at home, they all leave in two days. Unless I'm on a diet, I can eat a large box of pizza myself. " After that, Kim Yoo-jung said, "Because I gain weight easily, I sometimes have to pay attention to how much I eat."