Reasons Why Jang Do-yoon Left SEVENTEEN
As a matter of fact, he was known by most fans as a trainee who doesn't have a remarkable talent with singing or dancing and had a hard time waiting for his debut for several years at Pledis. He also had a slump several times as he felt his anxiety about the future increasing. Although he lacked the qualities of a singer when he was an idol trainee, he had a lot of confidence that he would make his debut together with the members as well as with his natural taste and handsome appearance. He was so popular with fans that no one doubted his debut.
Doyoon trained under Pledis Entertainment for four years and was one of the original Pledis Boys with JR, Aron, Baek Ho, Ren, and Min Hyun of NU'EST and S.Coups of SEVENTEEN. He also took part in 17TV, a web stream that introduced and showed the growth of the possible members of Pledis' new boy group in 2012 (they were supposed to be a 17-member boy group).
On July 11th, 2014, Pledis Entertainment updated the SEVENTEEN website to show new profile pictures of the pre-members and a new group photo. Along with the new photos, there was a line-up change. Doyoon, along with other past pre-member Mingming, had been taken off of the list of pre-members, and a new pre-member named Minghao had been added. Later that year, Doyoon reportedly signed under JB Entertainment. He debuted as an actor on KBS's Happy! Rose Day and went on to star in various dramas, movies, and music videos including SNL Korea seasons 8 and 9 and KBS2's All About My Mom.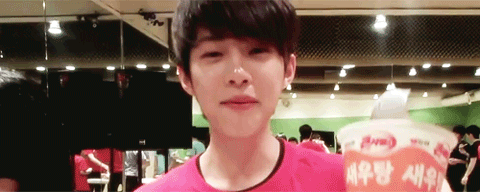 Among fans, there was a claim that Do Yoon actually wanted to be an actor, not a singer, from the beginning, and just joined SEVENTEEN for a debut. In fact, it was presumed that he did not participate in the daily practices and auditioned somewhere.
However, it was later revealed in an interview the reason why Do Yoon decided to leave SEVENTEEN at the last minute: "Although I trained to become an idol for 4 years, I really wanted to become an actor. So, when I was 20, I made up my mind to take the path of an actor. SEVENTEEN is the group I was in, but I don't regret leaving the group because I am acting now."
Short Appearance of Jang Do-yoon on MIXNINE
On September 30th, 2017, YG released a teaser that showed 400 candidates for the upcoming survival reality show MixNine, and two of them were Jang Do Yoon and Yao Ming Ming (also a former pre-member of SEVENTEEN). Some netizens were questioning why he decided to appear on the idol survival program since he decided to become an actor. But, unfortunately, he got rejected and eventually eliminated, so he is now focusing on his acting career. Good luck with pursuing your dream, Doyoon!
Filmography of Jang Do-yoon
Television Series Appearance List
Year
Title
Role
Network
Notes
2013
Happy! 로즈 데이 (Happy! Rose Day)
Jin Ho
KBS2
One-episode special
2015
울지 않는 새 (The Bird Who Doesn't Cry)
Oh Min Gi
tvN
2015 – 2016
부탁해요, 엄마 (All About My Mom)
Park Seung Wan
KBS2
2016
천상의 약속 (The Promise)
Young Park Hwi Kyung
KBS2
꽃가족 (Flower Family)
Dokko Mo Ran
MBC Every 1
혼술남녀 (Drinking Solo)
Cameo 14 times
tvN
Movie Appearance List
| | | |
| --- | --- | --- |
| Year | Title | Role |
| 2016 | 히야 (Hiya) | Howon |
| 2017 | 사랑하기 때문에 (Because I Love You) | Joseph |
Music Video Appearance List
Year
Title
Artist
Notes
2011
Love Letter
Happy Pledis
Original
2012
Love Letter
Happy Pledis
Special Pledis Boys version
Face
Nu'est
Hello
Hello Venus
Group teaser
Venus
Hello Venus
2015
길 (Road)
Bear Planet
Music Program Appearance List
Year
Show
Song
Artist
Notes
2011
Music Core
Love Letter
Happy Pledis
Backup dancer
SBS Gayo Daejun
Party Rock Anthem
After School
Dancer
2013
SBS Gayo Daejun
Would You Like Some Tea
Hello Venus
Backup dancer
TV Program Appearance List
| | | | |
| --- | --- | --- | --- |
| Year | Title | Role | Notes |
| 2011 | SBS's Miracle Audition | Himself | 2011.06.24 |
| 2016 – 2017 | SNL's 코리아 (Saturday Night Live Korea) | Himself | Cast Members |