Gong Yoo's Dating Rumors with Im Soo-jung
Gong Yoo and Im Soo-Jung met through a drama called School 4 in 2001. They debuted at the same time and worked through the same agency. Their characters were paired up as a couple in the drama play.
People speculated that Gong Yoo and Im Soo-Jung were dating because they went to Jeju island together in 2008. It wasn't a romantic getaway, though, actually they went with their friends. Im Soo-Jung denied that they're dating, saying, "It's good for me if Gong Yoo became my first dating scandal. He is like a best friend for me, and I've known him for a long time."
Gong Yoo's Dating Rumors with Yoon Eun-hye
Gong Yoo and Yoon Eun-hye met during the filming of Coffee Prince, where they played the drama piece's main lead. Their characters were paired up as a couple, and there was some skinship involved. There were passionate and romantic kissing scenes in Coffee Prince. Yoon also said that the kisses she shared with Gong Yoo were the best in her life. Neither of them has said anything about whether they've ever dated.
Gong Yoo's Dating Rumors with Kim Go-eun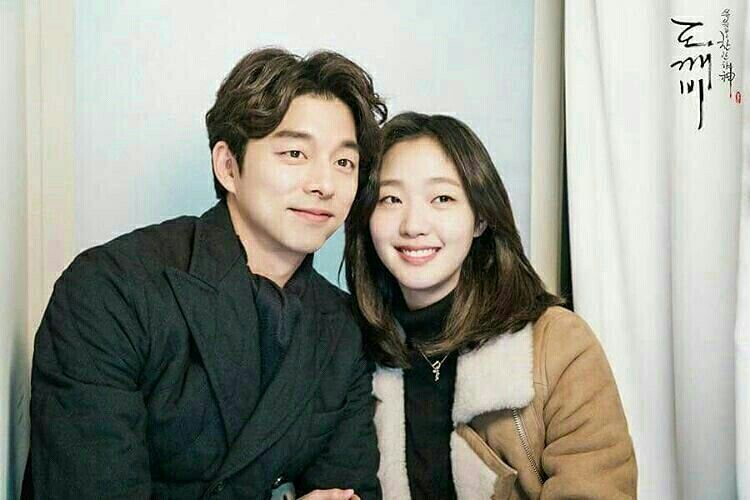 Gong Yoo was rumored to be dating someone he worked with the third time. On this occasion, he was rumored to be dating his co-worker from Goblin, Kim Go-eun. Despite the age difference, they had excellent chemistry in the drama.
The rumors began after Kim Go-eun broke up with her boyfriend. It becomes more suspicious after Kim Go-eun posted a picture of her and Gong Yoo in wedding outfits on her Instagram. Fans also spotted them eating together in a restaurant.
You might like: Check Out the Romantic Moments Between Gong Yoo and Kim Go-eun in the 2016 Hit Drama 'Goblin'!
Gong Yoo's agency, Soop Entertainment, strongly denied the rumor. One of the agency's founders said that it was false information, and the two were never dating. Kim Go-Eun's agency also denied the rumor.
Gong Yoo's Dating Rumors with Jung Yoo-mi
In the early part of 2018, a rumor spread that Gong Yoo and Jung Yoo-mi would be getting married. It began because someone posted information that said, "Gong Yoo will get married~ He made a reservation at Shilla Hotel yesterday," and someone who works there leaked the information. "He will marry Jung Yoo-mi."
You might like: K-Movie Review: 'Train to Busan' Follows The Passengers Trapped on a Train During a Zombie Outbreak
The rumor spread quickly. Some netizens were shocked by the sudden news, and some of them congratulated the couple. But not long after the rumor spread, their agency denied it.
Soop Entertainment said that the rumors weren't true, and they would take legal action against rumors and malicious comments.
Gong Yoo's Dating Rumors with Gong Hyo Jin
The closeness between Gong Hyo-jin and Gong Yoo is an open secret, they are also rumored to be dating. The two of them had been friends even before joining the same agency, SOOP Management. Besides, the pair of friends who are nicknamed the Gong-Gong Couple is also a same-age friend.
Flashback to 2005, the first time they met through a drama called Hello My Teacher. From there, their relationship became closer. Their dating rumors became even more intense when the 1980-born actress suddenly appeared at Gong Yoo's fan meeting.
They were so close and often showed off their togetherness. The dating rumors have certainly approached both of them; they were often thought to be dating. But neither of any of the sides ever clarified this.
Gong Yoo's Dating Rumors with Ahn So Hee
Actress Ahn Soo-hee was once rumored to have a romantic relationship with actor Gong Yoo. The rumors blew after they both starred in the film Train to Busan in 2016. And the rumors got louder after she and Gong Yoo were seen hanging out on the beach together one night. After not responding to the rumors for a long time, Ahn Soo Hee finally commented on the news of her closeness to Gong Yoo when she was a guest star on the program Please Take Care of My Refrigerator.
In the episode Please Take Care Of My Refrigerator, the hosts mentioned that they heard a rumor linking Ahn So-hee to Gong Yoo. "We heard that someone saw you and Gong Yoo spending the whole night walking together on the beach," said the host. Ahn So-hee then admitted that it was true that she and Gong Yoo went to the beach. However, she quickly clarified that they were not alone.
So, apparently, the dating rumor was not true.
After reading the article about Gong Yoo's love life, did you get all the information you wanted? Have you started getting interested in K-Drama? Don't worry! Channel Korea is here to provide all the latest articles and news related to K-POP, K-drama, and the South Korean Industry to fulfill your curiosity. Whatever you need is here. So always look forward to the latest news from Channel Korea, if you don't want to miss the latest news you are waiting for!