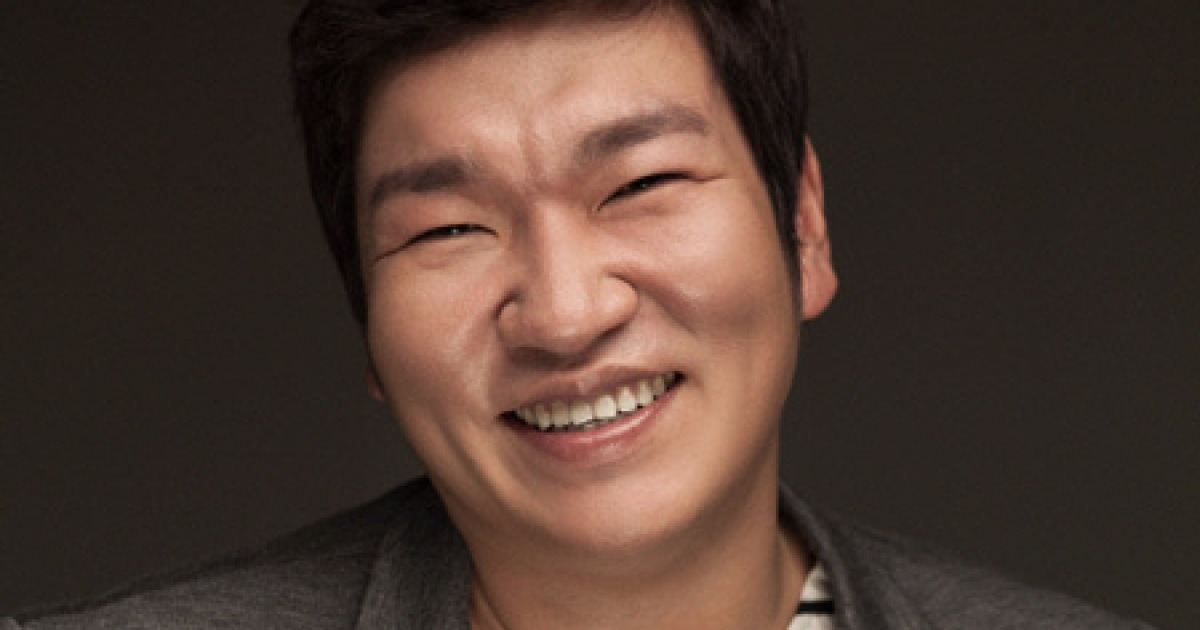 Who Is Park Hyo-jun?
Park Hyo-jun is a South Korean actor who started his career in 2003. He has played in several movies and television dramas, but usually only in supporting roles, as cameos, or as a guest.
Profile
Born: June 12, 1980 (age 38), South Korea
Other names: Park Hyo-joon
Education: Joongbu University, Theater and Film Studies
Occupation: Actor
Years active: 2003-present
Agent: Grim Company
Filmography
Movies
The File | Pail: 3022ilui Sayook (2015) – Han Young-Min
The Stone | Seuton (2014) – Gwang-Pal's friend
Mr. Perfect | Baekpeuro (2014) – Yong-Min
Red Family | Boolgeun Gajok (2013) – car owner
Soar into the Sun | R2B: Riteontu Beyiseu (2012) – Park Lee-Byung
Where Are You Going? | Teukbyeolshi Saramdeul (2009)
A Ghost Story (2008)
Bank Attack | Maeulgeumgo Yeonsoeseubgyeoksageon (2007) – Man-Soo
A Dirty Carnival Biyeolhan Geori (2006) – Hama (hippo)
To Sir with Love | Seuseungui Eunhye (2006) – Dal-Bong
The Legend of 7 Cutter | Escaping From Charisma | Kariseuma talchulgi (2006)
Princess Aurora | Orora Gongju (2005) – Jang Myung-Kil
The Twins | Yeokjeon-ui myeongsu (2005)
My Girl and I | Parangjuuibo (2005) – Oh Sung-Jin
Love So Divine | Shinbu Sueob (2004) – Waiter
Once Upon a Time in High School | Maljukgeori janhoksa (2004) – Hamburger
My Tutor Friend | Donggabnaegi Gwawoehagi (2003) – Hyuk-Jae
Drama Series
Fight for My Way | Ssam Maiwei (KBS2 / 2017) – Seol-Hee's older brother (cameo)
Voice (OCN / 2017) – police officer (cameo)
Cinderella and Four Knights | Cinderellawa Ne Myungui Gisa (tvN / 2016) – car repair shop customer
Vampire Detective | Baempaieo Tamjung (OCN / 2016) – Choi Cheol-Yong
Bad Guys | Nappeun Nyeoseokdeul (OCN / 2014) – Yoon Chul-Joo
Can We Fall in Love, Again? | Wooriga Saranghal Soo Iteulka (JTBC / 2014) – Kwon Tae-Hyun
Ji Woon-Soo's Stroke of Luck | Ji Woon Soo Dae Tong (CSTV / 2012) – Oh Gyung-Hoon
Man from the Equator | Jeogdoui Namja (KBS2 / 2012) – Geumjool
Lie to Me | Naege Geotjitmaleul Haebwa (SBS / 2011) – Hyo-Jun
Harvest Villa | Wigiilbal Pongnyeonbilla (tvN / 2010)
Time Between Dog And Wolf | Gaewa Neukdaeui Shigan (MBC / 2007) – Ah-Hwa
Biscuit Teacher and Star Candy | Keonbbang seonsaengkwa byeolsatang (SBS / 2005) – Oh Sang-Tae
Loveholic | Reobeuheulreok (KBS2 / 2005) – Park Kyung-Oh
TV Movies
Drama Special: The Whereabouts of Noh Sook-Ja | Nosukjassiui Haengbang (KBS2 / 2012) – Homi
Park Hyo-jun's Movie Info
Here are some movies that starred Park Hyo-jun. He played supporting roles in these films.
My Tutor Friend
My Tutor Friend (Hangul: 동갑 내기 과외 하기; RR: Donggabnaegi gwaoehagi; lit. "Tutoring Student of the Same Age") is a 2003 South Korean romantic comedy starring Kim Ha-neul and Kwon Sang-woo. The enchanting Su-wan is a sophomore in college who was hired to teach the troublemaker Ji-hoon who repeated his last year of high school. This film was released on February 7, 2003, and it's occupied the box office for five consecutive weeks and sold 4,809,871 tickets, making it Korea's third best-selling film in 2003. This is director Kim Kyeong-hyeong's debut.
R2B: Back to Base
R2B: Back to Base (Hangul: 알 투비: 리턴 투 베이스; RR: Altubi: Riteontu Be-iseu) is a 2012 South Korean aviation action film that was loosely based on the Top Gun film that received critical recognition in 1986. RTB stars Rain, Shin Se-kyung, and Yoo Jun-sang in the lead roles. The film was directed by Kim Dong-won and is a remake of the 1964 Shin Sang-ok film Red Scarf. This is about talented elite air force pilots, but intruders are relegated to combat flying units. Launched on August 15, 2012, the Korean Air Force Republic was very involved in supporting the filmmaking. This film is the last acting project for Rain before he signed up to serve his military service in October. This film is also known as the alternative titles Black Eagle and Soar into the Sun.
Park Hyo-jun's Television Drama Info
Here are some television dramas that starred Park Hyo-jun. He got supporting roles in these television dramas.
Married Me
Married Me (Hangul: 아직도 결혼 하고 싶은 여자; RR: Ajikdo Gyeolhonhago Shipeun Yeoja; also known as Still, Marry Me) is a 2010 South Korean romantic comedy about three thirty-year-old career women in search for true love. It stars Park Jin-hee, Uhm Ji-won, Wang Bit-na, and Kim Bum. This aired on MBC from January 20 to March 11, 2010, on Wednesdays and Thursdays for 16 episodes.
Man from the Equator
Man from the Equator (Hangul: 적도 의 남자; Hanja: 赤道 의 男子; RR: Jeogdoui Namja; also known as The Equator Man) is a 2012 South Korean television series starring Uhm Tae-woong, Lee Joon-hyuk, Lee Bo-young, and Im Jung-eun. A tense and emotional story of brotherhood and betrayal, the plot follows two close friends with a tragic and twisted history from youth to adulthood. This was aired on KBS2 from March 21 to May 24, 2012, on Wednesdays and Thursdays for 20 episodes. After performing in the last place among its higher rivals, The King 2 Hearts and Rooftop Prince, the ratings for Man of the Equator continued to rise mostly because of Uhm Tae-woong's acting and the plot of love, destiny, revenge, and success. Of a total of 20 episodes, 16 ranked number one in the time slot.
Ji Woon-soo's Luck Stroke
Ji Woon-soo's Luck Stroke (Hangul: 지운 수 대통; RR: Ji Un-su Daetong) is a 2012 South Korean television series that aired on Chosun cable TV from April 21 to June 24, 2012, on Saturdays and Sundays for 20 episodes. The story is about Ji Woon-soo who is an average office worker who dreams of changing his life. He was not lucky in everything he did and was never proactive about anything. Until, one day, he experienced a very lucky blow and won the lottery, passing many ups and downs that followed.