A Time-Traveling Drama is Always Fun to Watch
After the mega status of Queen In Hyun's Man back in 2012, South Korea was once again filled with time-travel dramas in 2017. Several titles such as The Best Hit, Manhole, Go Back Couple, Worlds Reunited, Somehow 18, and My Only Love Song became the time-travel series that were often mentioned by the avid viewers of K-Drama. Along with this list is Live Up to Your Name, a drama that mixes the fantasy, medical, and historical period genres and was aired on tvN in the second quarter of 2017. In this article, Channel-Korea will tell you all about Live Up to Your Name, from a synopsis to the lead cast, soundtrack, ratings, and reasons why you have to watch the drama. Stay tuned!
Live Up to Your Name: When a Great Physician From the Joseon Era Meets a Surgeon in Modern Time
Otherwise known as Deserving of the Name, the series was broadcast every Saturday and Sunday at 21:00, taking the slot which had previously been occupied by Stranger. Running for 16 episodes of 60 minutes in each episode, Live Up to Your Name tells about the Joseon-era physician, Heo Im (played by Kim Nam-gil), who lives two different lives as a healer for the underprivileged in the afternoons and as a private practitioner to treat the wealthy at night. He accidentally traveled to the modern time and met a female doctor, Choi Yeon-kyung (played by Kim Ah-joong), in front of a nightclub when she was searching for a running patient.
Bewildered by the sudden change, Heo Im slowly learns to live as a modern guy in order to reach his goal of obtaining a lot of wealth. Heo Im's transformation into a modern man progressed as he formed an acquaintanceship with Choi Yeon-kyung, who later becomes not only his partner in treating illness but also the person with whom he shares his beliefs and principles.
Live Up to Your Name Cast
As previously mentioned, Live Up to Your Name has the important lead and supporting characters which affect the flow of the story. Thus, we will give more detailed information about Live Up to Your Name vital roles below.
Kim Nam-gil played the hero of the drama, Heo Im, a Joseon healer from 1592 who is famous for treating the poor in his clinic Haeminseo, while at night, he treats the noble and wealthy, and spends his leisure time with gisaeng (enslaved women who work to entertain others). Heo Im is eager to be a court physician like Heo Jun, yet always failed whenever he applied for the position. One day, the palace called Heo Im to treat the King after Heo Jun recommended him. However, he failed to bring about a cure and was targeted by the palace troops, which unexpectedly led him to escape to modern times. On the other hand, Kim Ah-joong played Choi Yeon-kyung, a female surgeon at Shinhae hospital who is strict and obeys her principles as a doctor. She is seen as a logical woman who does her job with precision and is the heroine of this drama.
There are two supporting characters of Live Up to Your Name who receive the spotlight as well. The first one is Yoo Jae-ha, who is played by Yoo Min-kyu. He's an Eastern doctor who has admired Yeon-kyung, always addressing her by her name despite being one year younger than her. His skill as a doctor is also great, though Heo Im is always one step ahead of him due to his lack of ability to understand the patient. The second supporting character is Dongmakgae who is played by Moon Ga-young. She is Heo Im's assistant, who was a daughter of the slave whom Heo Im treated secretly at night. She is very loyal to Heo Im and obeys whatever Heo Im says. The viewers get to see many comical interactions between Heo Im and Dongmakgae in some episodes.
Not only are there popular and rising actors and actresses, but Live Up to Your Name also includes some great veteran actors in its line-up. Yun Ju-sang played Choi Chun-sool, the grandfather of Choi Yeon-kyung who runs his tiny clinic Haeminseo, and Kim Myung-gon acted as Ma Sung-tae, the grandfather of Yoo Jae-ha who runs the Eastern hospital. Other notable characters are Heo Jun, who is played by Um Hyo-sup, and Director Shin, who is played by Ahn Suk-hwan, who also acted as the Minister of War in the Joseon era.
Live Up to Your Name Soundtrack
As the series mixes the past and modern eras, the soundtrack of Live Up to Your Name is filled with both uplifting and melancholic tracks. The first song of the Live Up to Your Name soundtrack is "Here I Am," by Min Kyung-hoon. The song intro already stirs the listeners' spirits as electric guitar blared along with Min Kyung-hoon's powerful voice. On the other hand, "Here I Am" tells about one's journey to a different world and their eagerness to stay with a person they meet in that world.
The second track is "Always," by former SISTAR member Hyorin. Already recognized for her soundtrack songs in dramas such as You Who Came From The Star, Master's Sun, and Uncontrollably Fond, this time Hyorin lends her voice to sing one of the songs of the Live Up to Your Name soundtrack. "Always" is a ballad that tells about the lovers' loyal promises to each other, even if they are separated.
Another love song is "Not Gonna Wait" by Park Jae-jung. The mid-tempo song has melodies akin to Coldplay songs, while the lyrics tell about one's longing and desperation toward their lover. Other songs are The Barbarettes's "Beauty Queen" and "Car," the Garden's "Dream or Reality."
10 Reasons Why You Should Give Live Up to Your Name A Try
1. Live Up to Your Name is created by Studio Dragon, a well-known production company in South Korea
Their previous works include popular television dramas such as The K2 (played by Ji Chang-wook, Song Yoo-na, and Girls' Generation's Yoona), Goblin (played by Gong Yoo, Kim Go-eun, Lee Dong-wook, and Yoo In-na), Voice (played by Jang Hyuk and Lee Ha-na), Tomorrow With You (played by Shin Min-ah and Lee Je-hoon), and many more.
2. The director of Live Up to Your Name, Hong Jong-chan, is an experienced director
His previous works include Dear My Friends (2016), as well as the subsequent works Life (2018) and Her Private Life (2019), and are considered hit dramas aired in South Korea's cable broadcasts. On the other hand, the scriptwriter, Kim Eun-hee, who shared the same name as the veteran screenwriter, is a rookie writer whose work cannot be underestimated, as she is able to produce a heart-gripping series like Live Up to Your Name. Certainly, you cannot miss watching such a good series!
3. Similar to his role in the movie The Pirates, Kim Nam-gil is able to showcase a dynamic character embodied in Heo Im
At first, the viewers thought that Heo Im is a typical hero with a respectable character, as he treats poor people heartily. However, we can see another side of Heo Im who is secretly greedy for wealth, which is caused by his unfortunate background in the past.
4. Despite his contrasting characteristics, Heo Im has a humane side and he truly loves healing people
Notably, Heo Im does not only treat his own people but also animals (pig), Japanese colonists, and foreigners (illegal immigrants), proving that he is just a physician who heals without seeing his patients' backgrounds.
5. Another main lead Choi Yeon-kyung who is played by Kim Ah-joong is a rational woman and has no-nonsense act
She is a highly principled doctor who is respected by her fellows in the hospital. In addition, Choi Yeon-kyung often relieves her stress by going to a club at night, which may be seen as the enchanting nature of hers.
6. Though seen as an independent heroine throughout the series, Choi Yeon-kyung actually repressed her emotions due to a significant event in the past
As a result, she frequently faces her trauma whenever seeing anything that triggers her past memory that has been long forgotten. The viewers of Live Up to Your Name are unquestionably curious about Yeon-kyung's past ordeal.
7. Besides Heo Im, another real-life figure, Heo Jun, is included in Live Up to Your Name
He was a renowned Joseon physician who has been depicted in various television series and films in South Korea. In this drama, Heo Jun is portrayed as a court physician who becomes the bridge between Heo Im and Choi Yeon-kyung.
8. The patients in Live Up to Your Name are not merely extras who have tiny roles, as their existence is essential for the plot
Yoon Yi, Oh Ha-ra, Sayaga, the grandmas visiting the Haeminseo clinic, the illegal immigrants and the homeless men are linkages that matter to the flow of the story as the viewers are able to see other sides of Heo Im and Choi Yeon-kyung through the treatments given by them as doctors. These heart-warming scenes will make you smile as these characters receive the best healing ever.
9. The role of Yoo Jae-ha, which is played by Yoo Min-kyu, is not entirely antagonistic towards Heo Im
His reason to envy Heo Im is totally understandable as he is constantly underestimated by his grandfather, Director Ma, who supported Heo Im as an important figure in their hospital. In addition, Jae-ha's dislike towards Heo Im increased as he saw how the Joseon man was close to his longtime crush, Yeon-kyung. Eventually, the relationship between Jae-ha and Heo Im is neutral as they are able to tolerate each other's existence.
10. The true villain of Live Up to Your name is none other than Director Ma, played by veteran actor Kim Myung-gon
His existence is not only needed for the story to be more interesting, but also required to make Heo Im get back to his senses as a physician. Instead of guiding him, Director Ma awakens Heo Im's rightful principles by showing the luxury and benefit that he will get if he abides by Director Ma's rule to only heal the VIP patients in his hospital.
Overall, Live Up to Your Name is a time-travel drama with a medical aspect that will keep you in your seat. For those who are afraid of seeing blood or are unfamiliar with medical terms, you don't have to worry as the drama will mention those topics lightly. Moreover, Kim Nam-gil and Kim Ah-joong's romance in the drama is developed really well from mere strangers coming from two different worlds to acquaintances who fall in love with each other's natural charms. Arguably speaking, Live Up to Your Name is considered one of the most underrated dramas in 2017 that many people have to watch.
Live Up to Your Name Ratings
Aired for the first time on August 12th, 2017, Live Up to Your Name began fairly stable in its ratings. Based on TNmS Ratings and AGB Nielsen, the lowest rating of Live Up to Your Name is around 2.715–3.2% on its pilot episode, whereas the drama's highest rating is on its final episode around 6.907–7.888%. The rising noticeably occurred in each episode as the plot moves onward, hence the high ratings. On average, Live Up to Your Name's ratings are around 4.502–6.047% in both nationwide and Seoul area scale.
Live Up to Your Name Season 2
Live Up to Your Name is a 2017 historical time-travel South Korean television series. It brings Heo Im (a medical scientist from the Joseon Dynasty portrayed by Kim Nam-gil) to present-day Seoul, where he meets the surgeon, Choi Yeon-kyung (Kim Ah-joong). The series marks Kim Nam-gil's small screen comeback after four years. It aired on tvN from August 12th to October 1st, 2017, at 21:00 (KST). Its final episode recorded a 6.907% nationwide audience share according to Nielsen paid platform making the episode one of the highest-rated in Korean cable television history.
After the success in 2017, many viewers demand a second season for the drama. Even three years after the drama has ended, people still talk about Live Up to Your Name on social media.
"I've just finished the drama and now i need season 2!! You can't just leave mak gae and jae ha like that… You make me started to ship them.. now i demand for a 2nd season!"
"I need season 2 please. I just love this series we have to find whats next :)"
With that much demand from the viewers, per this written, there is still no official information from the production house that there would be a second season of Live Up to Your Name. But maybe if the demand is still high, there would be a chance for a second season.
Live Up to Your Name Season 2 Release Date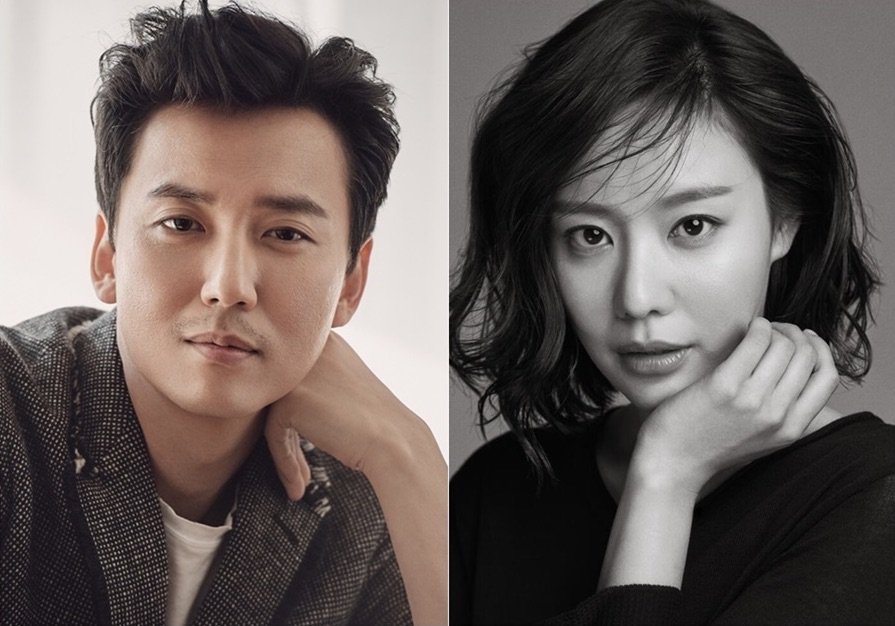 We all want Live Up to Your Name to continue and make a new season. Although fans can not wait to watch Live Up to Your Name Season 2 until now there is no official information from TvN that there would be a sequel of the drama. So we have to wait for the Live Up to Your Name Season 2 release date if they decide to continue the drama due to high demand. While you are waiting, let's just appreciate the exciting and good Live Up to Your Name Korean drama that aired in 2017 for now!
After reading this article about Live Up to Your Name, did you get all the information you wanted? Have you started getting interested in K-Drama? Don't worry! To satisfy your curiosity, Channel-Korea is here to provide you with all the latest news and updates related to K-POP, K-drama, and the South Korean entertainment industry. Whatever you need is here. So stay tuned and look forward to the latest news from Channel-Korea if you don't want to miss the latest updates you have been waiting for!