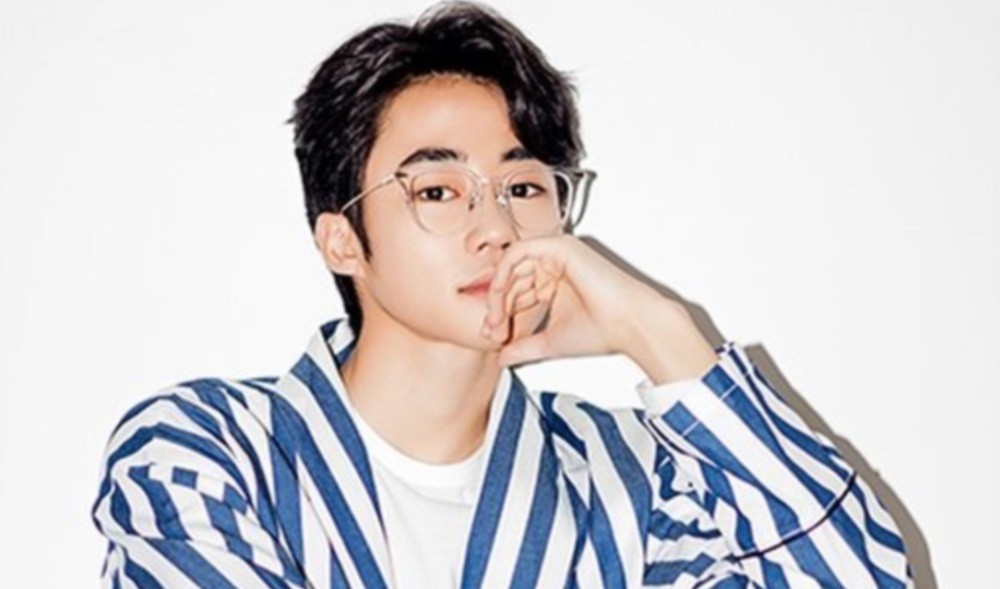 Who Is Park Ji-bin?
Park Ji-bin is a South Korean actor born on March 14, 1995. He debuted in 2001 in the comedy musical Tommy. At the age of 10, he had already become an award-winning actor at the International Film Festival for his performances in the film Hello & Goodbye, Brother. He also won the best child actor at the KBS Awards for his role in Golden Apple, at the Iris Award for best actor, and at Montreal Film Fest for Hello & Goodbye My Brother in the same year, 2005.
Do you wanna know more about him? Check out his profile here!
Park Ji-bin's Profile
Name: Park Ji-bin
Hangul: 박지빈
Born: March 14, 1995
Birthplace: South Korea
Talent Agency: KEYEAST
Park Ji Bin's Filmography
Movies
Children of Heaven | Chungukui Ahyideul (2012) – Jung-Hoon
Miracle | Goraereul Chatneun Jajeongeo (2011) – Eun-Chul
Ice Bar | Aiseukeki (2006) – Young-Rae
Almost Love | Cheongchun Manhwa (2006) – Lee Ji-Hwan (young)
Hello Brother | Annyeong, hyeonga (2005)
A Family | Gajok (2004)
Drama Series
The Suspicious Housekeeper | Soosanghan Gajungboo (SBS / 2013) – Shin Woo-Jae
Incarnation of Money | Donui Hwashin (SBS / 2013) – Lee Cha-Don (young)
May Queen | Meiqwin (MBC / 2012) – Kang San (young)
Pick Up the Stars | Byeoleul Ddadajwo (MBC /2010)
Boys Over Flowers | Kkotboda Namja (KBS2 / 2009) – Keum Kang-San
The Great Queen Seondeok | Seondeok Yeowang (MBC / 2009) – Bi-Dam (young)
The Iron Empress | Cheon Chu Tae Hu (KBS2 / 2009) – king Mok-Jong (young)
Lee San, Wind of the Palace | Yi San (MBC / 2007-2008) – King Jeong Jo (young)
My Husband's Lover | Nae Namjaui Yeoja (SBS / 2007)
Golden Apple | Hwangkeum Sakwa (KBS / 2005-2006)
Park Ji-bin's Awards and Nominations
Year
Award
Category
Nominated work
Result
2003
SBS Drama Awards
Best Young Actor
Perfect Love
Won
2005
1st New Montreal FilmFest
Best Actor
Hello, Brother
Won
42nd Grand Bell Awards
Best New Actor
Nominated
KBS Drama Awards
Best Young Actor
Golden Apple, Goblins Are Alive
Won
2007
MBC Drama Awards
Best Young Actor
Yi San
Won
2009
KBS Drama Awards
Best Young Actor
Boys Over Flowers
Nominated
2012
MBC Drama Awards
Best Young Actor
May Queen
Nominated
Park Ji-bin's Facts
Ji-bin's first kiss was with Sulli of f(x). They played in the film Banjun Drama before Sulli was a singer and was a child actress.
Because of the kissing scene with Sulli, Ji-bin gets some hate message from fans of f(x).
Ji-bin has many acquaintances with famous artists like JYJ's Jaejoong, Wonder Girls' Sunmi, etc.
Ji-bin's blood type is A.
Ji-bin has won several awards as a child actor.
The name of Ji-bin's Twitter account is @Actor_ParkJiBin
Park Ji-bin is famous as the younger brother of the character Geum Jan-di in the drama Boys Before Flowers.
Ji-bin became the youngest Korean actor to win an international film festival for his performance in Hello Brother.
Park Ji-bin's Transformation
Park Ji-bin has been in many dramas and movies since he was a child actor. Here are some photos of his transformation, including his abs.