Know More About the Independent AOMG Entertainment
AOMG, also known as "Above Ordinary Music Group" or "Always On My Grind," is an independent record label established by singer, rapper, music writer, actor, record producer Jay Park. It was built in 2013 and is based in Seattle, Washington, but moved to Seoul, South Korea. In 2016, the big company CJ E&M announced that they were partnering with the record label and invested to help the label grow.
About AOMG
Although the group is nowadays more well known as the Korean hip-hop label, the name AOMG originally comes from the "Art of Movement". The "Art of Movement" is a Seattle-based B-Boying group which Jay Park joined in 2003 with members such as Dial Tone, Junior, and Cha Cha Malone. Jay Park founded AOMG in late September 2013, and he initially signed composer Jun Goon, singer, and producer Gray, and Cha Cha Malone, a producer and dancer with Jay Park's dance crew Art of Movement. The label had its launch party on October 10, 2013, at "The A" in Seoul with Ben Baller as the host. The same month, the label released its first album, Gray's mini-album, Call Me Gray.
Artists Elo, Loco, Ugly Duck, DJ Wegun, DJ Pumkin, and Hoody joined AOMG over the next two years.
In March 2014, Simon Dominic announced that he had joined AOMG as co-CEO several months after his departure from his former label Amoeba Culture.
In January 2016, South Korean media company CJ E&M announced that it had formed a strategic partnership with AOMG. CJ E&M said in a statement that it would "support" AOMG with distribution and marketing, while AOMG would continue to control its music. (Note: As of October 2016, CJ E&M is the exclusive distributor of AOMG's releases excluding those of Loco, handled by Kakao M (formerly known as LOEN Entertainment).
The head of CJ E&M's music division, Ahn Seok Joon, stated that the powerhouse company would help the label grow to become 'the trendiest label in Korea and a lifestyle leader both in Korea and abroad, starting with R&B and hip-hop music' with its 'support through infrastructure and know-how.'
Jay Park and Simon Dominic's positions as CEOs remain unchanged, and AOMG will keep its independence in operations and music production while using the distribution and marketing networks provided by CJ E&M.
This news comes a few months after CJ E&M's acquisition of Paloalto's Hi-Lite Records label, reflecting the increasing popularization of the hip-hop genre in the Korean music industry.
Jay Park also took the news to Twitter to reassure fans that it would not affect AOMG and its artists in any way, referring to it as a 'strategic partnership through investment in shares.'
Nothing change's, only bigger and better things. still gonna be doin' shit "OUR" way

— JAY BUM PARK (@JAYBUMAOM) January 6, 2016
Collaborations
AOMG has had multiple collaborations with dance crews and studios including:
1MILLION Dance Studio

All I Wanna Do – Jay Park
Yacht (k)-Jay Park ft Sik-K
Prepix

Me Like Yuh – Jay Park
Yacht (K)- Jay Park Ft Sik-K

PURPLOW

Ain't No Party Like An AOMG Party – Jay Park and Ugly Duck
Me Like Yuh – Jay Park
Mommae – Jay Park
You Know – Jay Park
Thinking About You – Loco
Albums and EPs
Title
Artist
Year
Call Me Gray
Gray
2013
Evolution
Jay Park
2014
Locomotive
Loco
Won & Only
Simon Dominic
2015
Worldwide
Jay Park
Scene Stealers
Jay Park & Ugly Duck
2016
8 Femmes
Elo
Everything You Wanted
Jay Park
On and On
Hoody
Bleached
Loco
2017
Darkroom: roommates only
Simon Dominic
2018
Ask Bout Me
Jay Park
Simon D Resigned from AOMG
4 years since Simon D joined AOMG as a co-CEO after leaving his former industry, apparently, it was long enough for him in AOMG too. Because on 25 July 2018, AOMG released an official statement confirming Simon Dominic's resignation. The rapper is not leaving the label but plans to focus on his work as an artist.
Earlier the same day, Simon Dominic had released a song titled "Me No Jay Park" in which he talked about wanting to resign. The song also mentions his respect for his fellow AOMG co-head Jay Park, his unhappiness at being called 'boss' and 'CEO,' and the difficulties he felt in trying to keep up with Jay Park.
The song also contains lyrics referring to "writing my resignation letter" and "I'm doing this in order to return to my former self."
Because of this sudden departure, many people thought that there was something bad between them. A few days later after his announcement, the two rappers appeared as guests on JTBC's "Let's Eat Dinner Together" on 5 September 2018.
When Kang Ho Dong said, "I heard that you guys fought," Jay Park replied, "There was no fighting" and Simon Dominic added, "We're really peaceful."
Simon Dominic explained, "I was the co-CEO of AOMG with Jay Park, but I recently resigned from the leadership position. I went from owner to artist. It wasn't because there was an issue of money. While being in the leadership position, it felt like I became lazy about music and was lacking drive. I did it in order to return to the beginning."
Jay Park commented, "He also recently released the track 'Me No Jay Park.' Since my name is in the title of the track, people thought, 'Is this a diss track? Are they on bad terms? Is he leaving AOMG?' But in reality, our agency family members are doing well."
Artists of AOMG
Name: Park JaeBum
Stage Name: Jay Park
Birth Date: April 25th, 1987
Zodiac Sign: Taurus
Height: 170 cm
Weight: 60 kg
Blood Type: A
Interesting Facts: Former leader of JYP Entertainment idol group 2PM. Signed to Roc Nation.
Simon Dominic
Name: Jung KiSeok
Stage Name: Simon Dominic
Birth Date: March 9th, 1984
Height: 178 cm
Weight: 69 kg
Blood Type: AB
Interesting Facts: Former member of Dynamic Duo.
Gray
Name: Lee SungHwa
Stage Name: Gray
Height: 168 cm
Blood Type: A
Interesting Facts: Is the main producer of AOMG, and responsible for several hit songs.
Loco
Name: Kwon HyukWoo
Stage Name: Loco
Birth Date: December 25th, 1989
Height: 175 cm
Weight: 70 kg
Blood Type: A
Cha Cha Malone
Name: Chase Vincent Malone
Stage Name: Cha Cha Malone
Birth Date: May 25th, 1987
Interesting Facts: Along with producer Gray, Cha Cha Malone is also another main producer for the label.
ELO
Name: Oh MinTaek
Stage Name: ELO
Birth Date: February 11th, 1991
Height: 176 cm
Ugly Duck
Name: Sun JuKyung
Stage Name: Ugly Duck
Birth Date: January 19th, 1991
Woo WonJae
Name: Woo WonJae
Stage Name: Woo WonJae
Birth Date: December 23rd, 1996
Hoody
Name: Kim HyunJung
Stage Name: Hoody
Birth Date: February 11th, 1990
Height: 173 cm
Interesting Facts: Is AOMG's first female artist.
DJ Pumpkin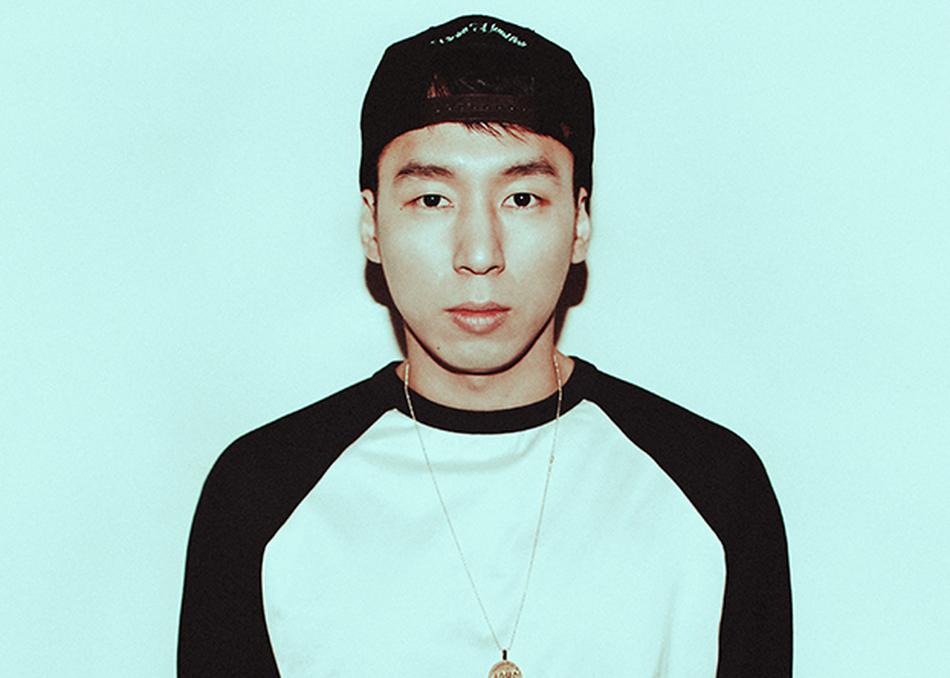 Name: Kim SooHyuk
Stage Name: DJ Pumpkin
DJ Wegun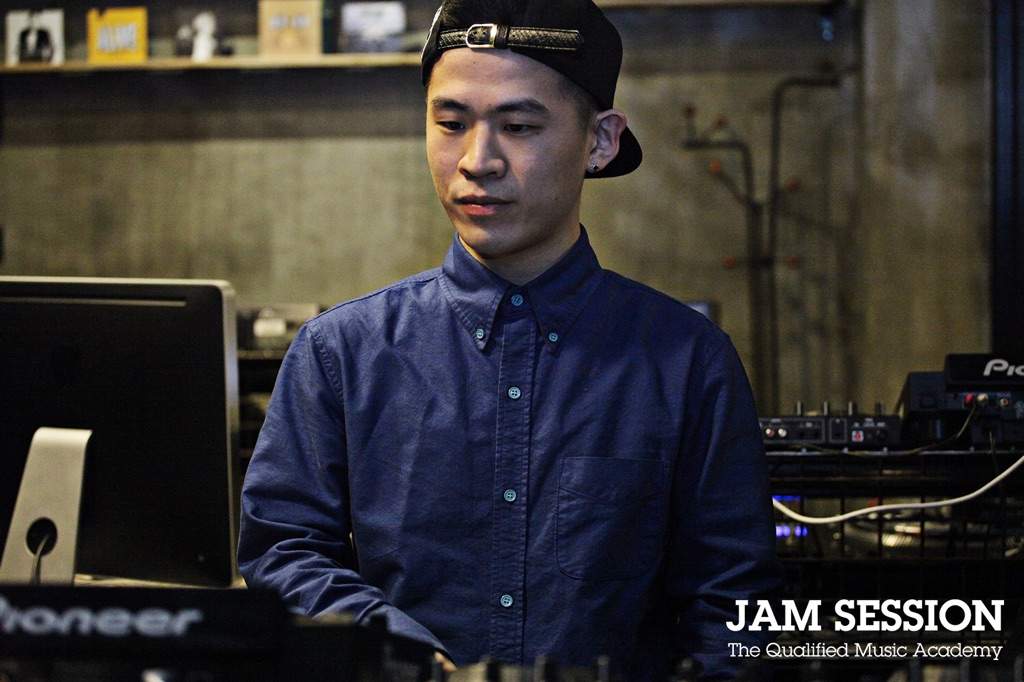 Name: Kim MyungJoon
Stage Name: DJ Wegun
Birth Date: September 24th, 1986
Instagram Updates
Check out their last updates on Instagram. Don't forget to follow them to get their latest updates!
Latest News
For US and Canada citizens, get ready for the upcoming tour of AOMG in this January 2019. The AOMG family is hitting 4 dynamic stops across the US and Canada for their '2019 AOMG 'ABOVEORDINARY' USA & Canada Tour'! The tour lineup consists of some of our favorite AOMGK-Hip Hop and K-R&B favorites and spans over the course of one exclusive week in January.
This tour's all-star lineup will feature recording artist and former co-CEO of AOMG, Simon Dominic alongside R&B singer and rapper, GRAY. Other AOMG favorites like LOCO and WOO will also be in attendance to perform. Last, but not least, we have the ever-so-iconic, DJ Wegun on the turntables.
AOMG "ABOVEORDINARY" USA & Canada Tour 2019 Schedule
All shows below start at 8:30 PM local time.

| | | |
| --- | --- | --- |
| January 20th, 2019 | Toronto, Canada | Rebel |
| January 24th, 2019 | New York, New York | Terminal 5 |
| January 26th, 2019 | Los Angeles, California | Belasco |
| January 27th, 2019 | Vancouver, Canada | Harbour Convention Center |
Tickets for the "ABOVEORDINARY" tour range as follows:
General Admission – $69USD/$90CAD
– Doors open at 7:00 PM.
VIP – $169USD/$220CAD
– Doors open at 6:00 PM
– Meet and Greet included with all artists and 10 fans per photo
– Free poster
Let's wish for more tours and meet&greets with the AOMG family in the future!