Ha Ji-won's Rumors Involving Dating Other Celebrities
Ha Ji-won had previously also been rumored to be dating actor Jin Yi-han, but Jin Yi-han denied that rumor. At the time, Jin Yi-han and Ha Ji-won played Tal Tal and Ki Seung-nyang in an MBC drama. However, their chemistry seemed unusual, so fans were suspicious of their relationship.
Fortunately, Jin Yi-han immediately clarified the issue through an interview with TV Report. He claimed to have been surprised and did not know why the keywords he was dating Ha Ji-won would occupy top searches. "But that's not true," he clarified.
Jin Yi-han and Ha Ji-won are the same age. Maybe because of that, they became familiar quickly and often talked together about upcoming scenes. This might be why people suspected their closeness on set. The shooting for the drama is over, but they still keep in touch through Kakao Talk according to Jin Yi-han.
Is Ha Ji-won Already Married? Who Is Her Husband?
Even though Ha Ji-won is almost 40 years old, she still looks young and beautiful. She's not married. She does have a lot of dating rumors involving several of her co-stars in her dramas and movies, but they are just rumors and have never been proven true.
Recently, the actress sat down for an interview about her current movie premiere. Ha Ji-won, who turned 42 years old earlier this June, spoke more about relationships and being married during the conversation. She said she might get married after she meets the right person. However, though she is not against marriage, she does not think it is a must for her.
Ha Ji-won's Dating History: A List of Her Ex-Boyfriends
Ha Ji-won is often paired with handsome actors that are ideal for many women. The chemistry that is built between herself and her co-stars is often very good, so it is not uncommon for shippers to appear hoping for a real love story. Below is some of Han Ji-won's dating history throughout her entire career. Most of them were found as false or never confirmed by both parties.
Ha Ji-won With Hyun Bin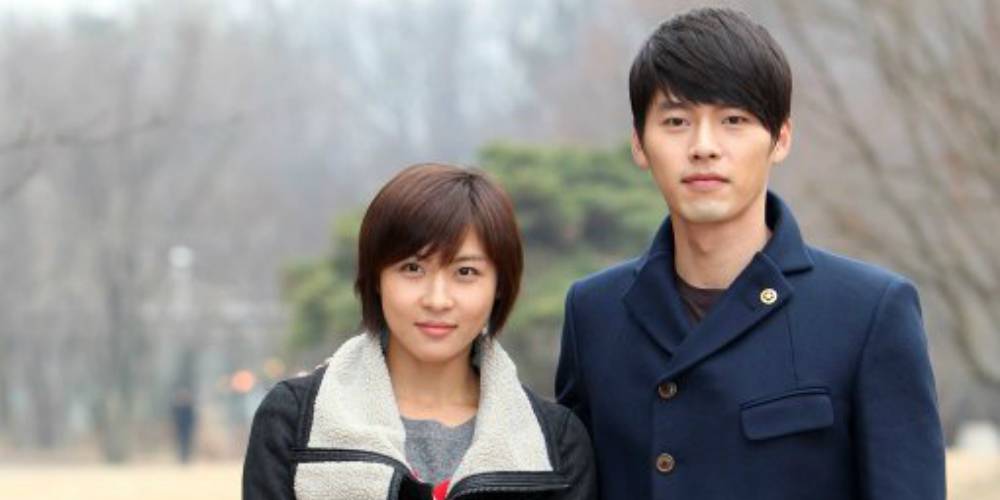 Ha Ji-won and Hyun Bin became close after starring in the drama Secret Garden together back in 2011. In 2014, three years after Secret Garden ended its run, Hyun Bin and Ha Ji-won were still close. The friendliness between them was expressed openly on the program One Night's TV Entertainment aired by SBS. Ha Ji-won revealed that she was indeed close with Hyun Bin. She said he is her best friend and often sends short messages to her personal phone.
Everybody questioned what their relationship status really was. Neither of the actors ever made a comment as to whether or not they were dating. Many fans assumed they have a special bond, even more so when, after completing his military service, Hyun Bin returned and Ha Ji-won sent him a message of congratulations on his return. However, as of now, there is no official announcement that they are dating.
Ha Ji-won With Ji Chang-wook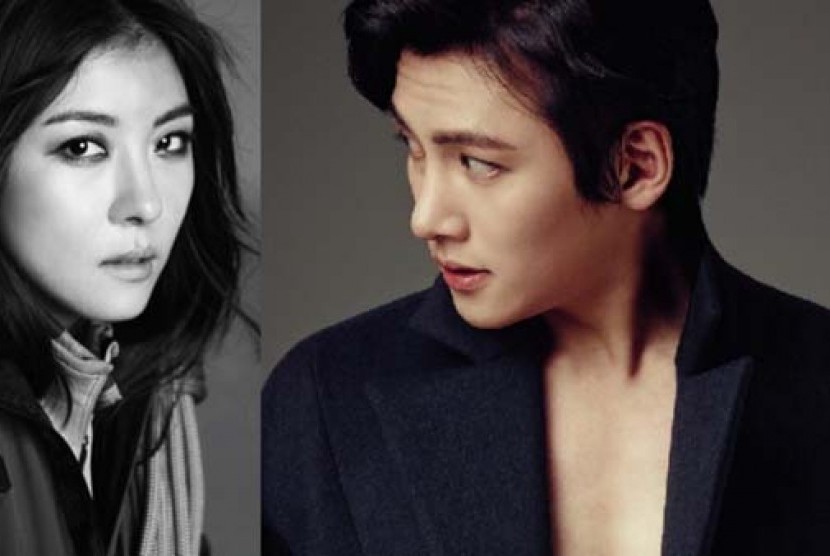 Ji Chang-wook and Ha Ji-won co-starred in the drama Empress Ki in 2013. This drama tells the story of a woman from Goryeo who becomes the queen of the Yuan Kingdom. In this drama set in a kingdom, Ha Ji-won plays Ki Seung-nyang, or Queen Ki. Meanwhile, Ji Chang-wook plays Ta Hwan, or Emperor Yuan. Various problems catch up to the two of them, both before and after they rule Yuan.
In one interview, Ji Chang-wook confessed that Ha Ji-won is his ideal type, and suspicions grew after this statement. Ha Ji-won responded, however, that Ji Chang-wook is 9 years younger than her so he is like a sweet little brother. It seems like it wasn't a romantic relationship.
Ha Ji-won With Jang Geun-suk 
Jang Geun-suk as an actor has caught many eyes since starring in Hwang Jin Yi as Kim Eun-ho. His charm as a dead love gisaeng named Hwang Jin Yi (Ha Ji-won) made viewers fall in love with him. Hwang Jin Yi is a Korean drama broadcasted on KBS2 in 2006. The series is based on the tumultuous life of Hwang Jin Yi who lived in 16th-century Joseon and became the most famous gisaeng in Korean history.
In an interview, he said that he really liked Ha Ji-won. In addition, suspicions deepened as news surfaced that Jang Keun-suk parted with his real-life lover during the shooting period. However, it seems like Jang Geun-suk was only in love with Ha Ji-won's role, Hwang Jin Yi, and it seems that the two never developed into a romantic relationship.
After reading this article about Ha Ji-won, did you get all the information you wanted? Have you started getting interested in K-drama? Don't worry! To fulfill your curiosity, Channel Korea is here to provide all the latest articles and news related to K-pop, K-drama, and the South Korean industry. Whatever you need is here. So, always look forward to the latest news from Channel Korea!