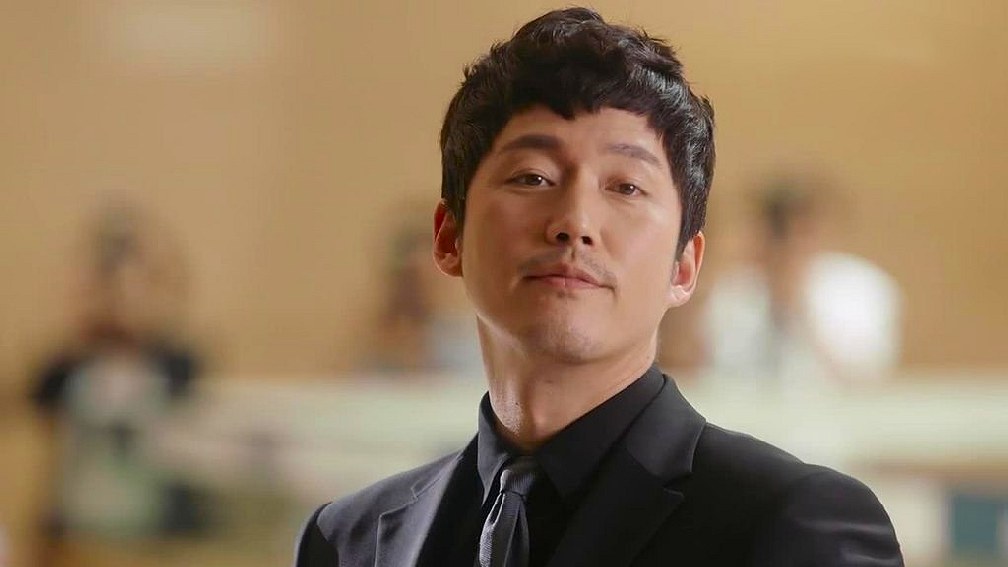 Get Closer with Korean Actors Jang Hyuk
Jang Hyuk is one of the most popular actors in Korea. He has been in the entertainment industry since 1997. He made his debut through a drama called Model. He played Joon-ho, at that time. His latest drama is Work of Love, and he will be featured in an upcoming drama called New Sea as Zhao Guo Sheng.
Jang Hyuk was born in Busan, South Korea on December 20, 1976. His real name is Jang Yong-joon. He decided to choose a stage name for his career. He was a professional Taekwondo athlete before become an actor. He started his career in entertainment industry in 1997. After his debut, he received a lot of offers of roles in dramas because of his acting skills. In 2000, he released an album called TJ Project, and he rapped for a song called Hey Girl.
Up until mid-2018, Jang hyuk has starred in 27 dramas, 19 movies, and 4 variety shows. He has also been nominated in many award shows, and he won some awards.
Jang Hyuk's Profile
Name : Jang Hyuk  (장혁)
Real Name : Jang Yong-joon (장용준)
Birth Place : Busan, South Korea
Birth Date : December 20, 1976
Height : 175 cm or 5'9″
Weight : 63 kg or 139 lbs
Blood Type : O
Spouse :  Kim Yeo-jin (m. 2008)
Children : 3
Education : Seoul Institute of The Arts – Film
Dankook University – Theater and Film
Facts :
Jang Hyuk was born is Busan, South Korea
He was a professional Taekwondo athlete before debuting as an actor
He has studied Jeet Kune Do more than 10 years
He debuted in 1997 under SidusHQ (His agency)
He appeared in g.o.d's Mother MV
He had a career as rapper in 2000
His rapper stage name was TJ, which means The Jang Hyuk
He released an album project called TJ Project
Not only releasing an album project, he also participated in an OST on God of War Zhao Yun
Volcano High is the first drama where he played the lead role
In 2014, he was caught illegally avoiding his mandatory service
He apologized and enlisted in the same year
He is married Kim Yeo-jin in 2002
He has two sons and a daughter
List of Jang Hyuk's Dramas
Since Jang Hyuk was debut, he already appeared in 27 dramas. He kicked-off his career by playing the role of Joon-ho in a drama called Model that was airing on SBS. In 1999, he acted in 2 dramas, School and Into the Sunlight.
In 2001, he was a cast as the lead role in the special-effects extravaganza Volcano High with actress Shin Min-a. His acting in the eccentric role drew praise from fans and critics. In 2002, he starred in two dramas, The Great Ambition and Successful Story of a Bright Girl.
In 2007, he came back after a 5 years hiatus from drama-land, and played Min Gi-seo in a drama called Thank You. His latest drama is Work of Love, where he played Do Chil-seo. The drama is a story of love and survival, with a focus on a star chef who fell from his position as the top chef in the best Chinese restaurant in Korea to a tiny kitchen in a local down on its luck diner.
He will also appear in an upcoming drama called New Sea. Don't forget to watch the drama.
Year
Title
Role
Network
1997
Model
Joon-ho
SBS
1999
School
Kang Woo-hyuk
KBS2
Into the Sunlight
Han Myung-ha
MBC
2000
Wang Rung's Land
Bong-pil
SBS
2002
Successful Story of a Bright Girl
Han Gi-tae
The Great Ambition
Park Jae-young
2007
Thank You
Min Gi-seo
MBC
2008
Robber
Kwon Oh-joon
SBS
Ryokiteki na Kanojo
Hallyu star "Jang Hyuk" (cameo, ep.1)
TBS
Tazza
Kim Go-ni
SBS
2010
The Slave Hunters
Lee Dae-gil
KBS2
Fall in Love with Anchor Beauty
Chen Yi Po
ZJSTV
2011
Midas
Kim Do-hyun
SBS
Deep Rooted Tree
Kang Chae-yoon/Ddol-bok
2013
Iris II: New Generation
Jung Yoo-gun
KBS2
2014
Fated to Love You
Lee Gun
MBC
Drama Festival "Old Farewell"
Kang Soo-hyuk
Love Cells
Neighbor (cameo)
Naver TV Cast
2015
Shine or Go Crazy
Wang So
MBC
The Producers
Jang Hyun-sung (cameo, ep.3)
KBS2
The Merchant: Gaekju 2015
Chun Bong-sam
2016
Beautiful Mind
Lee Young-oh
2017
Voice
Moo Jin-hyuk
OCN
Hit the Top
(cameo, ep.2)
KBS2
Money Flower
Kang Pil-joo / Jang Eun-cheon
MBC
2018
Wok of Love
Doo Chil-seo
SBS
TBA
New Sea
Zhao Guo Sheng
JSTV